As part of Rotary International, we undertake various service, social, fun and fund-raising Activities. For more insights visit our Facebook Page, download our Leaflet or browse this website. Learn more from Rotary Basics and We're For Communities; you might find Women in Rotary informative? If you live in/near Buxton, please get to know us by helping with some of our Projects or visiting us. Contact Club Secretary, Doug Jones (t: 01298 27774), to arrange this or to find out more.
Help us by your Recycling and Internet Use

We recycle old mobile phones to supplement our CharitableTrust Fund. Simply hand them into Potters of Buxton. You can also help by your online browsing and buying: click See How You Can Fund Our Club's Charitable Trust At No Cost To You!
The Beautiful Town of Buxton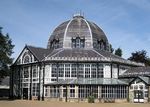 Buxton borders the Peak District National Park, and has excellent hotels, restaurants and an Opera House. View our Town's 2-minute Video to see for yourself! Find your way around Buxton via Town Map, but check our Weather before you come!
Meeting Details
Interested in joining Rotary
In the next 30 days...
Social Media...
Rotary Club of Buxton
Promote your Page too
Big Dog Parker End Polio Now
Promote your Page too
Meeting Information...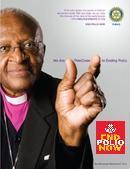 We meet on Wednesdays at 7 pm (2nd & 4th Weds. only. Gather @ 6.30 pm. Business, speaker, 7-8 pm. Meal (optional) 8 pm.) The Old Hall Hotel, The Square, Buxton, Derbyshire, England SK17 6BD