Lymm Rotary Club is a small friendly club which was established in 1936, and for over 70 years we have delivering services, support and funding to local people and organisations
By browsing through our pages we hope that you will discover that Rotary is a practical, effective and enjoyable way of addressing the critical issues of today. We always welcome new members, either as full members or Friends of Rotary, to help us continue to support not only our own community, but communities wherever they may be who need support.
Making Friends locally and world-wide is the principal purpose of Rotary
In our Local Community
Our local community is really important to us. Joining with other organisations, working together, supporting each other in so many ways, Local Charities, Hospices, Schools, Youth & Chiildrenïs groups receive our support. Last year over £6500 was distributed locally. We also ....
hold an annual party for 140 senior citizens
help to organize & fund our village Dickensian day
sponsor the Lymm High School Young Musicians competition
hold annually a Youth Speaks competition
provide annually a £500 charitable award for outstanding voluntary work
Tour Lymm with our float prior to Xmas
Wider Afield
In recent years, through concerts, collections, events etc.
£1000 to N.W. Air Ambulance

£1000 for dogs for the deaf

£1000 to the Heart Foundation

£500 to Children with Leukemia

£500 to aid Polio Eradication

£1500 to BBC's @Children in Need
Joining with others on a Global scale
As a worldwide organisation Rotary offers unique opportunities to join with other clubs, both in our immediate area and further afield to make a real and sustainable difference to communities on an international scale � every penny goes to work without disappearing in admin costs. Rotary has been the major force behind the almost complete eradication of polio. Additionally we have....
We have just built a Library & Community Reading Centre for a school, in one of the poorest areas in South Africa, which previously had no books
We are currently funding the provision of books and library training for 2 schools in the black township of Mdaantsane in South Africa,
We have provided support for Chernobyl children
Responding to Disasters
Rotary box schemes such as Shelterbox ensure that help reaches those in need in the fastest possible time, especially through working with Rotarians and partners at the scene. Countless lives have been saved since 2000, when the scheme started
Eradicating Polio
Shelter Box

To find out more about

watch these videos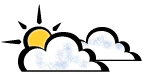 Lymm Weather