Welcome to the website of the Rotary Club of Woodbridge
The Rotary Club of Woodbridge - CLICK FOR HOMEPAGE
We meet every Friday lunchtime at The Bull Hotel on Market Hill at 1230 for 1pm. We normally have pre-lunch drinks in the bar followed by lunch and coffee. Speakers are invited for two out of three lunches each month with the fourth being a business meeting. We have one evening meeting where we arrange a visit to somewhere interesting and it is usually followed by a meal at a local pub.
President Ron Whitaker
2012/2013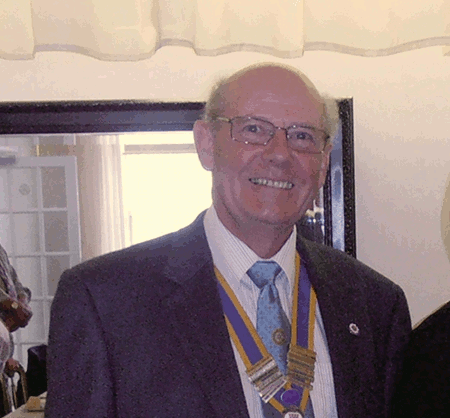 If you are visiting Rotarian you are sure to receive a warm welcome.
If you would like to find out more about Rotary click on the tabs to the left and fill in the contact form to enquire about joining our active club.
Return to Club Site www.woodbridgerotary.org.uk
YIR
Cliff Longman