COMING UP SOON
Chipping Norton

Community

Swim-a-Fun

1st April 2017

(No joke!)

And You Just Missed ....
Queen's Birthday

Town Festival


Another 

fantasic


   

Festival !

 
    

   

Sunday 12th June  
   
Meeting Details
Interested in joining Rotary?
In the next 30 days...

Interested in swimming and raising money for your charity? You can form a team, join a team, get sponsorship, have a swimming lane for 55 minutes, and swim as many lengths as you like. Go to www.chippyswim.com for more details and an enrolment form.
Social Media...
Chipping Norton Rotary Club
Promote your Page too
Meeting Information...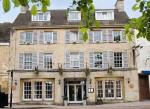 We meet on Mondays at time which varies by week no. (1st and 3rd Mondays in the month - 7pm for 7.30 Dinner Meetings. Visitors please advise Attendance Member on 01608 644107 or e-mail simon@greygables64.plus.com; 2nd & 4th Mondays - 7pm to 8pm Project Meetings (followed by optional bar meal); ) Crown & Cushion Hotel
23 High Street
Chipping Norton OX7 5AD tel: 01608 642533