Welcome to the website of the Rotary Club of Wallingford, Sinodun and District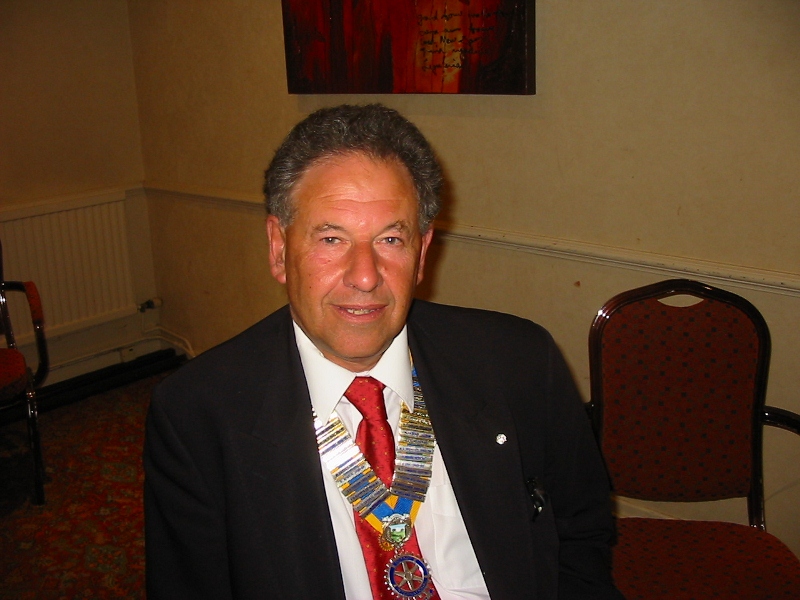 Richard Smith(President) Shillingford Bridge hotel
Message from the President.
Continuing support for Wallingford and the surrounding area from members of the local Rotary Club of Sinodun, led by Rotarian Richard Smith.
Founded more than 30 years ago Sinodun Club has close contacts with Wallingford and the local area of South Oxfordshire. It intends to continue to service those in need of help both locally and in other countries
Richard Smith took over as President of Sinodun this summer. He wants to encourage local men and women to join the club and help to continue varied service to the community. The Club meets at The Shillingford Bridge Hotel on Tuesday evenings. The Sinodun Club has organised the World Pooh-Sticks Competition for more than fifteen years, at Days Lock. Like many other Rotary Clubs it has supported the international effort to rid the world permanently of the scourge of Polio. The good news is that after thirty years of work Polio is now restricted to three countries Pakistan Afghanistan and Nigeria. That work continues, and must continue until all countries in the world are free of this dreadful disease.
Locally Sinodun have supported Sue Ryder homes for most of its life. More recently it has worked at the Wallingford Vehicle Rally & Parade. Sinodun is a small but very active club, and with the help of new members wants to continue to support local life. President Richard is sad that the long established Wallingford Club has had to close locally and hopes that some of the past members will join the continuing Sinodun Club. He regrets that the publicity accorded to the closing of Wallingford left the impression that Rotary had abandoned Wallingford.
If you would like to find out about what Rotary Clubs do and how they help please ring Richard, or Rotarian David Over who lives in Cholsey.
Richard Smith : 01865-351687 David Over : 01491 651547
. President 2012- 2013
JOIN US TO MAKE AN ACTIVE CONTRIBUTION IN YOUR LOCAL COMMUNITY
Our club represents the local community of Wallingford and its surrounding villages as shown by the map below.

View Map

Service defines Rotary's character; whether local or international, it promotes Rotary's appeal and visibility in the community, and is the reason Rotary continues to grow