Welcome
by Mike Gay
The Rotary Year has got off to a busy start and our challenge set by Club President Tony Bryant is to buy a boat! To explain: this year the Presidentís charity is Bristol Sailability; a charity run from the Bristol City Docks and affiliated to the Royal Yachting Association. This excellent charity provides an opportunity for young people, of all levels of disability, to enjoy dinghy sailing and power boating. Bristol Sailability is run jointly by the Bristol Sailing School and the West of England Schools Sailing Association: who are both now part of All-Aboard! Watersports.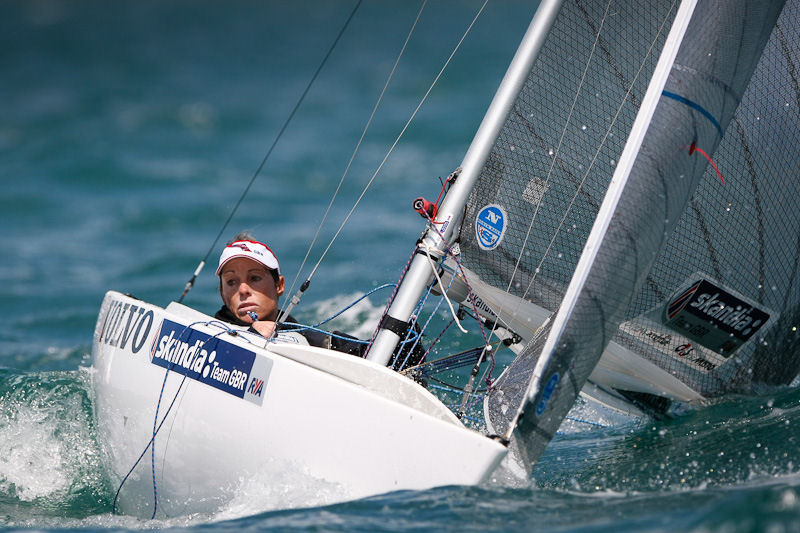 The Norlin 2.4 - note the low sailing position making it a safe and ideal boat for disabled sailing
Bristol Sailability already have a number of watercraft that they operate for disabled people including two 2.4 metre Norlin sailing dinghies. These dinghies are used extensively in competition sailing including Olympic competitions. In order to qualify for Olympic involvement the prospective organisation must have a fleet of three such boats.

That is where we aim to help by raising funds to buy, and equip, a third Norlin 2.4 for Bristol Sailability. This will involve the raising of £6,000 by holding special events throughout this Rotary Year. We also want to continue supporting the other charities that we have been donating to over many past years.

Achieving our aim will enable Bristol Sailability to apply for Olympic funding and to enter into preliminary Olympic competitions and live the dream of qualifying for the Olympic Games in 2016 and beyond.



Details of our special Sailability events will emerge and will be carried on this website: so please keep an eye open and please join in to support our fundraising efforts.

As you can see from the thermometer chart, with us now in the fifth month in our Rotary year, have reached 47% of our funding requirement: so we are ahead of schedule. The beancounters have come-up with total proceeds of £660 for our Casino Night event on the 2nd November.
---
Want to find out more about joining Rotary or attending our events?
email: president@fishpondsanddownend.rotary1100.org
Have you got the potential to be a F&D Rotarian?
We invite all our members to take an active role through Club Service, by local community service, by support for national and international Rotary projects, by participation in Club social occasions, and by interaction with Club events and projects. Have you the skills, the energy, the qualities and a little time to spare? If so then we are looking for you!
Could you place Service Above Self? Would you like to have fun and enjoy the rewards of fellowship? Do you need to network and promote your skills? Would you enjoy helping organize Community Service Events? Could you lend a hand to those less fortunate and support Rotary charities and good causes? If so then you are looking for us!
Help Rotary fight hunger, illiteracy, poverty (and the X-Factor!)
Download our Christmas song here and now.
---
OK - so what's been happening?
by Mike Gay
Well we have been busy going about our Rotary business: fundraising for Bristol Sailability, holding weekly meetings, and Club Council meetings. We have been making plans for events and we have held some events as well. Dave and Judy Powell together with Phil & Pam Simon visited our twin Rotary Club in France and took part in 'The Night of the Lobster'. Those that were left behind had an opportunity to scatter to other Rotary Clubs (and four Members did). We helped out and attended our 8th Annual Ciderfest event in support of Sailability, and marshalled at 'Run for the Future' and the 'Bristol Half Marathon' events. A small F&D team also assisted with a FoodBank collection, one of our Members was the guest speaker at a neighbouring Rotary Club, and the Club were heavily involved with organising and supporting the 'Rotary Young Musician District 1100 Final'. Two of our Members visited the East Bristol Foodbank, we had another scatter to Keynsham Rotary Club. We helped with marshalling at the Great Western Round Table's Downend Firework Night and had a party afterwards, and we held a Casino Night in support of Sailability. Quiz nights are very much in vogue at the moment as we participated in the District Quiz, and we sent two teams to compete in the RC Kingswood Annual Quiz Night. We held our own Club fundraiser for a children's hospice; by support for Dave & Rose Baker's Pasty Night, and played our first skittles and second skittles matches in this year's District Skittles Competition.
Most recently we attended RC Yate & District's 'American Style Thanksgiving Supper', there was another chance for members to assist at a Foodbank collection, and we helped-out with the preparation for the Macmillan Cancer Support 'Tree of Hope' event at Frenchay.
We are really looking forward to our Club Christmas Dinner Meeting with a surprise for our Members and guests, and our Club Christmas Party on December 19th. Meantime we are to help marshal at the 'Christmas on the Hill' event in Staple Hill on December 7th. The District Skittles Competition continues with one match left before Christmas on December 9th, and for those not involved in skittles we hope that a few may attend the Macmillan 'Tree of Hope' event that takes place on the same night. We are also holding our annual Christmas collections at Sainsbury's Emersons Green on the 15th December with 'Ten Sing', and also on the 20th to 22nd December: during which time we are assisting Santa to pay a visit to a special little boy, also in Emersons Green. There are two more weekly meetings (including our Special General Meeting), and one more Club Council Meeting left this calendar year. Phew! by the time we go for a New Year's Drink at the President's home on December 29th we will really feel we have deserved it! So watch this space to learn how we have got on.
---
Breaking News
by Mike Gay

F&D made donations to help the victims of the Philippines Typhoon Disaster - see here.
There was a shock at the RC Kingswood Annual Quiz Night when President Tony's hand-picked team were beaten by the F&D 'others' ... more.

Immediate Past President Derek James won recognition for his outstanding service to both Club and District having been bestowed a Paul Harris Fellow at our meeting of the 7th November. Derek became our fourth current holder of Rotary's most prestigious honour. A most deserved award as Derek is at the heart of much that the Club does, and has, for the past 12 years, been central to the organisation of the District 1100 Young Musician competition. As one member observed Derek is a most humble man and a good friend to all.
It was a double celebration at our meeting of November 7th as the Club inducted Rotarian Margaret Mee as a returning Rotarian and our 23rd current Member. Margaret arrived from The Rotary Club of Malvern, South Australia last year as that Club's Immediate Past President. Hailing from Glasgow and speaking with a delightful hybrid Australian accent Margaret will bring her experience and enthusiasm to our Club.
We are sad to announce that F&D Rotarian Chris Bentall has suffered a stroke and is currently recovering and undergoing rehabiliative physiotherapy ... more.

The Rotary Club of Fishponds and Downend is a Registered Charity No. 1034555
Any trademarks, text, sound-bites & images (copyrighted or registered)
used in this non-commercial website are acknowledged.