Welcome to the Rotary Club of Pershore
Featured pages: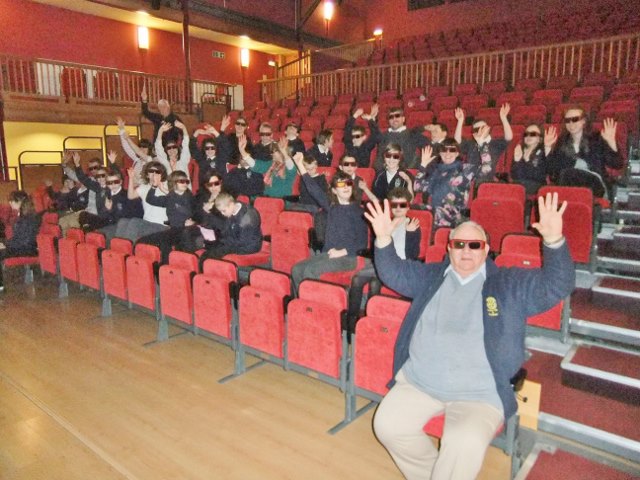 KIDS WALK OUT WITH DINASOURS
The kids were more scared of their minder (in 3D) than the dinosaurs!!!
Malcolm, Gerald and their minder accompanied 31 pupils and 12 carers & staff from the Vale of Evesham School to No8 on Friday 28th February to see Walking with Dinosaurs. The trip had originally been planned for the 14th February but the atrocious weather had closed the School that day. However Emma Bingham at No8 kept the film back and Ruth Barton from the School gave her own time over half term to enable it to be reorganised. Many thanks to them both, and to Gerry for organising it all. I am told the kids really enjoyed it but one asked Gerry if he and the other Rotarians could still remember seeing any Dinosaurs when they were young.
An initial meeting with Sue Lomas of Evesham has taken place to organize the Kids Out Safari Park visit scheduled for 11th June.
Normally meet weekly for lunch, with a speaker after the meal. Sometimes we visit other clubs or places of local interest and hold evening meetings when partners and friends are usually invited to join us (see "Meeting programme"). These help develop a sense of fellowship and are enjoyable occasions. Visiting Rotarians are always made welcome.
Our main aim is to serve the community both at home and abroad. To achieve this we support a number of charities and engage in other service activities, e.g. Stroke Awareness-testing peoples blood pressure in the centre of Pershore and the Tree of Lights. If you would like to support an event or help in any way please use the "Contact form"