Welcome to the Rotary Club of Pershore
Featured pages:
Bad Weather, Bad Ties and Excellent Singing
The tradition of our Christmas party continues – a most enjoyable evening. This year the bad tie returned (but was not judged – I was robbed!) and a quiz introduced (no scores announced to save embarrassment).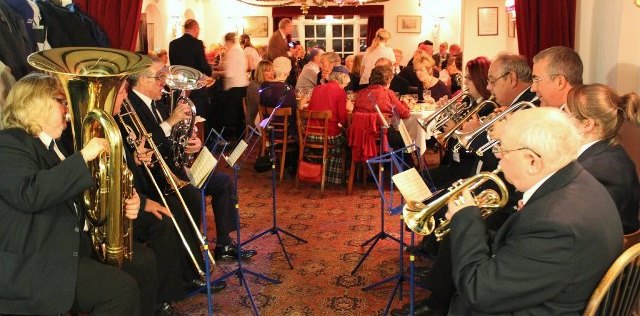 We even had a number of guests of a somewhat younger age (not difficult) – our RYLA candidates and parents. Thanks to Bob and his team, Guido and of course Gordon and the band
Popin For Christmas Lunch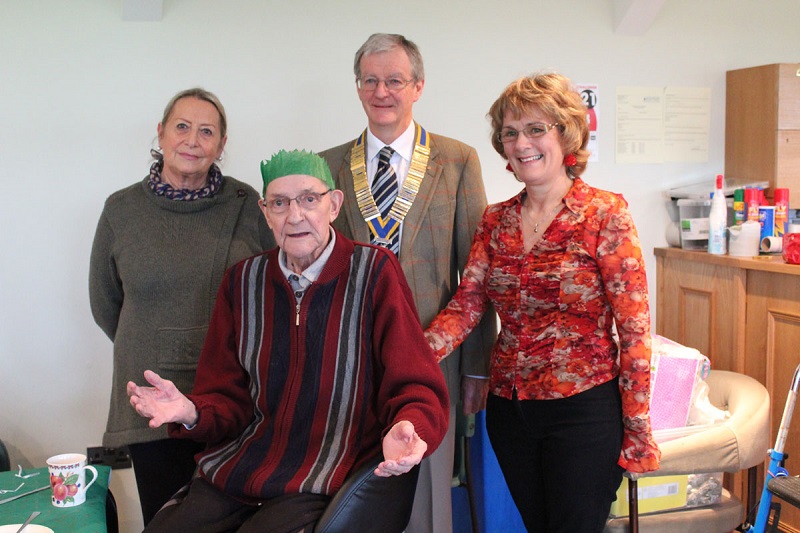 Our President attended the Christmas lunch at the Pershore Centre Club for the elderly to hand over a cheque for £200. This was promised following the talk given by Ted Dinsdale (in foreground of photo) at our Club about POPET. The donation is to help fund the entertainment they provide at the Centre Club. Good press coverage was received. I understand that having met Alan they asked if he would like to join the Club, but he said he was already a member of a similar club that meets at the Railway.
ROTARIANS GATHER FOR BURNS NIGHT CELEBRATION DINNER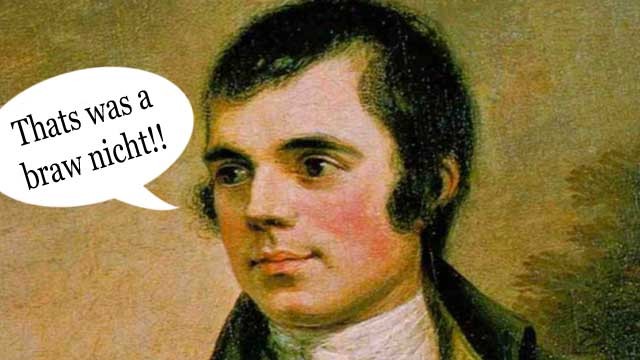 The Club's Scottish contingent set up a great evening. The main speaker was Past District Governor Ian Thompson who entertained us a couple of years ago – was as ever excellent. However the highlight was John Bomford's address to the Lassies versus Judith's reply from the lassies.
Normally meet weekly for lunch, with a speaker after the meal. Sometimes we visit other clubs or places of local interest and hold evening meetings when partners and friends are usually invited to join us (see "Meeting programme"). These help develop a sense of fellowship and are enjoyable occasions. Visiting Rotarians are always made welcome.
Our main aim is to serve the community both at home and abroad. To achieve this we support a number of charities and engage in other service activities, e.g. Stroke Awareness-testing peoples blood pressure in the centre of Pershore and the Tree of Lights. If you would like to support an event or help in any way please use the "Contact form"