Cheam and Sutton Rotary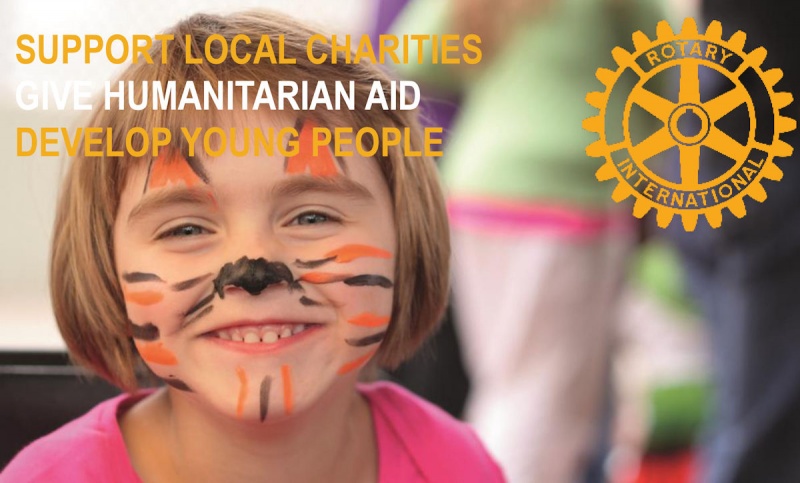 It's amazing what we can accomplish when hearts and minds work together. See how leaders from countries, cultures, and occupations around the world are taking action to enhance health, empower youth, promote peace, and advance community.Our membership is made up of active, enthusiastic men and women of all ages and backgrounds who make a real contribution to the lives of others both locally and internationally by combining their skills and resources.
Cheam and Sutton Rotary is a part of worldwide organisation, Rotary International, founded over a 100 years ago based on the principles of friendship, service to the community and the promotion of peace and international understanding.
Cheam and Sutton is a new club (2016) with a long history, following the Cheam and Sutton clubs deciding to merge. Sutton Rotary dates back to 1923 and gave birth to Cheam in 1955. Both clubs supported many local charities.
Every year we run the Cheam Rotary Fair on the late Bank Holiday Monday in May. It is Sutton and Cheam's largest community event. During December the Cheam Santa Float brings seasonal cheer and joy to the streets of Cheam, Sutton and Worcester Park.
We also raise funds by collecting outside local supermarkets and by selling mulled wine and mince pies on the late night shopping evenings in Cheam and Worcester Park. Thanks to the generosity of the residents of Sutton, Cheam and Worcester Park we raised £13,610.
If you would like to learn more about us or are interested in joining us then please use the link to contact us. Come to one of our meetings to discover more.
Meeting Information...
We meet on Tuesdays at 19:30 (Club meets on 1st and 3rd Tuesday's Check Club Calendar http://www.rotary-ribi.org/cl/ubs/page.php?PgID=339884&ClubID=866 ) "The Prince of Wales" Malden Road, Cheam tel: 020 8641 8106