Ouse Washes Rotary Ride
Sun 31st July 2016 at 09.30 - 17.30
Join us on 31st July 2016 to cycle one of three fun routes from the WWT Centre near Littleport Cambridgeshire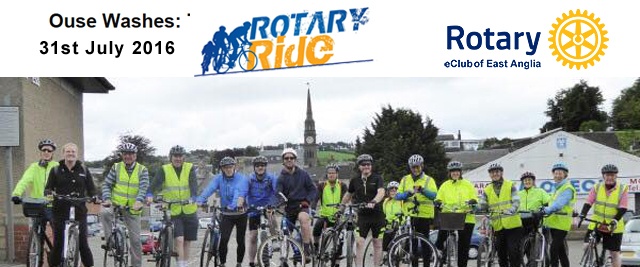 Everyone who signs up for taking part in this event has the opportunity to raise sponsorship for their efforts on completing their chosen route.
The amount we ask you to raise as an individual is achievable and can easily be exceeded with a little thought.
To raise £50 you need 10 friends and family to sponsor you to the sum of £5 each, which should be no big ask.
It's important to explain the importance of supporting prostate cancer and we are certain most people will be very supportive. It's not as high profile as some other mainstream charities but certainly by supporting Prostate Cancer UK we will be making a huge difference to their work in providing support for families whose lives have been affected by this disease.