Peter Lane Memorial Golf Event 2010
Sun 18th April 2010
This year Our Golf event in memory of past President Peter Lane was Held at The Forest of Arden in Warwickshire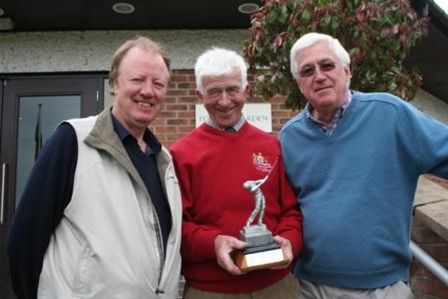 Show related pages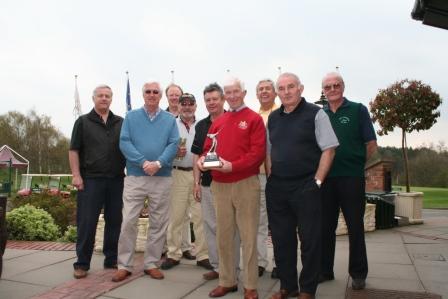 Our Golfers at the Forest of Arden
with Winner Barrie Freeman Centre
PETER LANE MEMORIAL GOLF FOREST OF ARDEN APRIL 2010
Unfortunately I missed the first days play due to a family commitment however I can tell you that the leader on the 18th by a significant margin was Barrie Freeman. The Marriot Hotel was excellent with good comfortable rooms and excellent dinner and breakfast.
Unfortunately last year's winner and consequently organiser Garry Martin was not able to be with us due to a very difficult and painful back problem. I hope your improves quickly Garry.
Richard Crisp took over the organisation and did an excellent job! Thank you Richard.
On the 19th we played the Arden championship course which to put it mildly was difficult. Barrie's good play continued and he was our winner with good play from David Rippe putting him in second position. After a count back Tony Tee was declared 3rd.
We had a great fun time and following prize presentation took a toast to Peter who may well have had a chuckle watching from on high
Ray Bell.