Rotary Club of March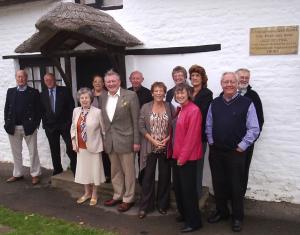 Mon Sep 13th 2010
The Bard Of the Fens
Members of March Rotary Club paid a visit to John Clare Cottage in Helpston, the home, from his Birth in 1793 to 1832, of John Clare, Poet and Naturalist, known as The Bard of The Fens. He died in 1867.
On arrival they were treated to light refreshments and an informative synopsis on his life by David Dykes of the John Clare Trust, which allowed ample time to view the Cottage, Gardens, and Artefacts.
The evening concluded with a meal at the Bluebell Inn, adjacent, where Clare was employed as a 'Pot Boy' in early life.