Sun May 3rd 2015
The two day event will be held at Basingstoke Rugby Club, Down Grange RG22 5HH with entertainment,fun activities and Wall's Funfair plus garden plants and Craft exhibitors. All proceeds from the event will go to charity.
THE DETAILS BELOW PROVIDE INFORMATION
(Stallholder information relates to our event last year)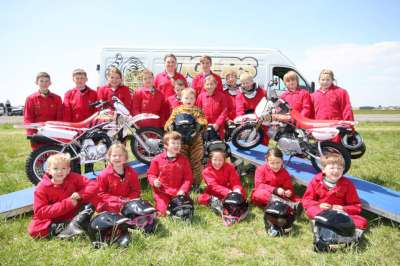 Our former and very popular annual Garden Festival has grown and changed over the years so much so that this year we are teaming up with the Basingstoke Rugby Club making it a 2 day event and moving it to their grounds at Down Grange, Basingstoke. With such great access and space, it is changing and providing a much wider role with for more fun as a Family Festival to provide eventful enjoyment for all ages. In addition this year we will have all the fun of the fair with Walls Funfair, The Tigers Children's motor cycle team and Spotlight UK who will be performing.
Any exhibitors or organisations wishing to participate in our 3rd & 4th May 2015 FAMILY FESTIVAL can obtain further details and a Booking Form by clicking the appropriate link. INDOOR STANDS (CRAFT) OUTDOOR STANDS (GARDEN etc) For any General Enquiries please click contact us and select the 'FAMILY FESTIVAL 2015' subject drop down tab.
Visitors are welcome from 10am each day, so please please mark the 3rd / 4th May date in your diary. See our event flyer
There will be a wide variety of Spring bedding plants & shrubs available for purchase plus a gardening HELP DESK to assist you with answers for your gardening questions. In addition there will be an interesting array of Craft exhibitors selling hand made greeting cards, jewellery, preserves and much more.
The Rugby Club will be providing a bar and light snacks over the two days.
What we do: