Welcome to Rotary Wessex District 1110
Covers most of Hampshire, the Isle of Wight, the Channel Islands, and parts of Dorset and Wiltshire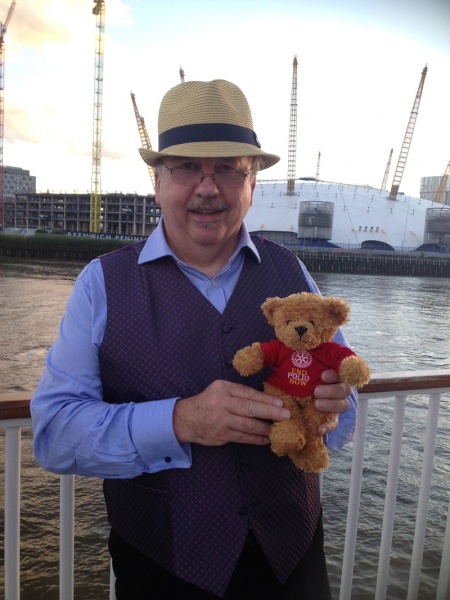 Welcome to a new Rotary Year.
We have New Flexibility, in the way we can all do Rotary and a great opportunity to create Real Diversity and expand the family of Rotary, of all ages and remember E Rotarians are not Aliens. As part of the process of expanding Rotary, the continued success of our projects including working with other organisations, Charities and Businesses will be a major part of the key to our future.
Partnerships4Communities is about what Rotary can do best - solving problems in our communities and I want to hear about your great community projects.
As an example the Rotary Club of Jersey has created a Good Companions Club, a major community project. With building costs of around £900,000 and £200,000 annual running costs, that has been found by the club, working with their community, organisations, businesses and the Inner wheel. A Day Care and Activities centre that meets needs in the community.
We have the 100th Anniversary of our Rotary Foundation in 2017, something for us all to celebrate and we must continue to support our own End Polio campaign, a major global project that is so important - we will finish the job.
We have valuable and new ways of communicating and getting our message out there using modern social media, new opportunities of telling people about Rotary and reaching out to engage with our communities.
If you have not booked please consider coming to our conference in October – something for everyone visit www.rotary1110-districtconference.org.uk – we look forward to seeing you there.
Rotary worldwide is growing, serving the communities around us in so many ways and if you consider the magic of making a life changing difference to someone - that is the power of Rotary!
Chris Slocock DG Rotary Wessex District 1110