Rotary International District 1110
Events in this district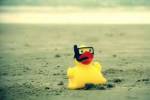 Mon 27/05/2013 at 16.30 17.30 | Swanage Rotary Charity Duck Race | Swanage & Purbeck
Swanage Rotary are once again holding a charity duck race on bank holiday Monday. Hundreds of plastic ducks will race from the Conservative club to the Mowlem on the Swanbrook river. There are prizes for the winning ducks. Profits to Julia's House Hospice
Sun 02/06/2013 at 10.00 16.00 | Solent Gardeners Fayre | Southampton
University of Southampton Sports Ground Wide Lane Eastleigh SO50 5PE (Junction 5, M27 opposite Southampton Airport/Parkway Train Station)
Sun 02/06/2013 at 11.00 11.00 | Fun Run | Bransgore & District
5k & 10k Fun Run 11.00am Bransgore Village Hall - click the Fun Run tab above

Wed 12/06/2013 | ANNUAL ROTARY CHARITY GOLF COMPETITION | Bournemouth North
The above competition is due to take place on the Parkland course at the prestigious Canford Magna Golf Club on Wednesday 12th June 2013. The event is in aid of the Bournemouth Society for the Visually Impaired (BSVI) and you are cordially invited to joi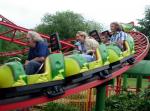 Wed 12/06/2013 at 10.00 16.00 | KidsOut 2013
Once again this year Rotary Wessex will be organising the KidsOut day at Paultons Park in Hampshire.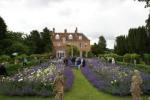 Sat 15/06/2013 at 10.00 17.00 | West Woodhay House Garden Show
All proceeds in aid of: ABF the Soldiers Charity, Newbury Spring Festival, Rotary & other local charities.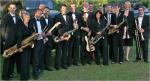 Sun 16/06/2013 at 15.00 17.00 | Southampton West Rotary Present Showtime | Southampton West
The Rotary Club of Southampton West is pleased to present SHOWTIME, an open air concert on the beautiful lawns at Embley Park, home of The Hampshire Collegiate School.
Sun 23/06/2013 at 10.00 14.00 | STARS APPEAL WALK FOR WARDS AT WILTON HOUSE JUNE 23, 2013 | Wilton
We shall again be assisting with the marshalling of this great fundraising event in the grounds of Wilton House.
Sat 06/07/2013 at 13.00 14.30 | Rotary Wessex District Handover Buffet
12-13 DG Mary and 13-14 DG John invite All Rotarians to join them at District Council Followed by a District Handover Buffet
Mon 15/07/2013 at 10.00 15.00 | Rotary Wessex to join with Business Solent on board The Queen Elizabeth
We are delighted to partner with Champions Cunard Line and Business Solent to bring you an exclusive event on board Queen Elizabeth in aid of The Prince's Trust, the UK's leading youth charity.
Sat 27/07/2013 at 08.00 18.00 | WILTON HORSE TRIALS 2013 | Wilton
For the fourth year, we shall be assisting the organisers with stewarding this sporting event over the weekend of July 27/28, in return for a donation to our charity funds.
Sun 04/08/2013 | WILTON CLASSIC AND SUPERCAR SHOW 2013 | Wilton
For 2013 the organisers plan to celebrate the 100 year anniversary of one of our most iconic manufacturers, Aston Martin. This will no doubt be a highlight of the day, offering an exceptional display of vehicles for us all to enjoy.
Mon 26/08/2013 | WILTON ROTARY ANNUAL MAMMOTH CAR BOOT SALE 2013 | Wilton
Now in its 31st year and probably the largest of its kind in Southern England this year's event will be held on Monday August 26 in the grounds of Wilton House by kind permission of our Honorary Member, the Earl of Pembroke and the Wilton House Trust.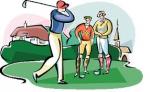 Thu 12/09/2013 | HAVANT ROTARY 2013 ANNUAL CHARITY GOLF DAY | Havant
Havant Rotary Club are holding their Annual Golf Day at the ROWLANDS CASTLE GOLF CLUB. In aid of Hampshire Air Ambulance
Fri 11/10/2013 | Rotary Wessex District conference 2013
Here are details of the Rotary Wessex District 1110 conference in 2013. Information and details of how to book can be found via the link below: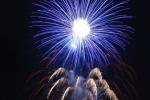 Sat 02/11/2013 | ROTARY SPIREWORKS 2013 | Wilton
Annual Charity Bonfire and Fireworks Display at Salisbury Livestock Market. Proceeds from the event will be shared between charities supported by Wilton Rotary Club and SpireFM's own newly-formed charity, The SpireFM Trust.