Rotary Youth Speaks Competition 2011
Tue 15th February 2011
7.00pm at Newcastle-under-Lyme College.
Organised by our Youth Opportunities Committee, this popular and successful public speaking competition included three teams from Newcastle School and one from Newcastle College. Each team had a chairman, main speaker and proposer for a vote of thanks. Money prizes were awarded for the best two teams and the best main speaker. The presentations were all of a very high standard and the adjudicators had a difficult task in selecting the winning team.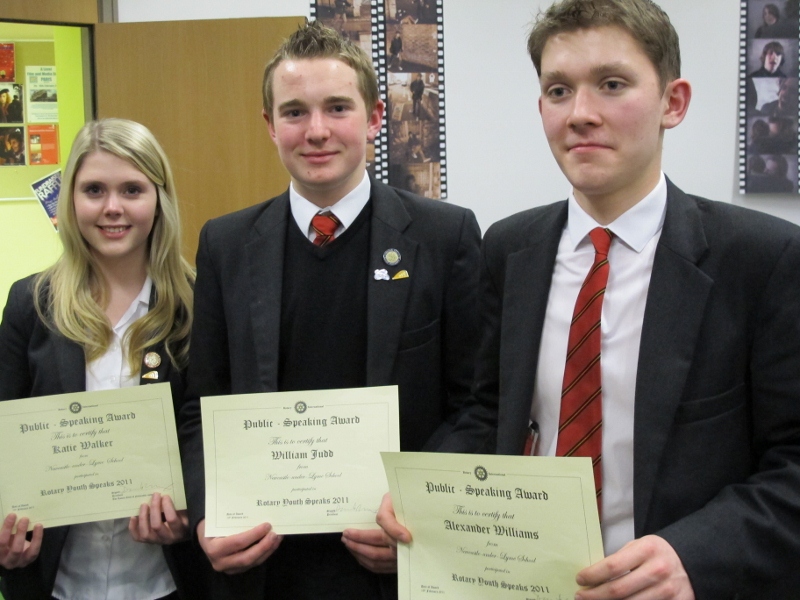 The winning team from Newcastle School (pictured left to right with their certificates), was Katie Walker (vote of thanks), William Judd (speaker) and Alexander Williams (chairman). Their subject 'Is our political system too elitist?', was delivered in a persuasive and elegant style. William made a very strong case that demise of the grammar schools had created less opportunity for able people from poorer backgrounds to compete in the political arena with those from public schools.