Rotary Foundation
The Rotary Foundation is a not-for-profit organisation that supports the efforts of both Rotary International and individual Rotary Clubs to achieve world understanding and peace through international humanitarian, educational, and cultural exchange programs.
For several years we in the Conwy Valley club have taken part (albeit in a small way as our emphasis is on helping the local communities in the Conwy Valley) in a drive to eradicate polio from the world.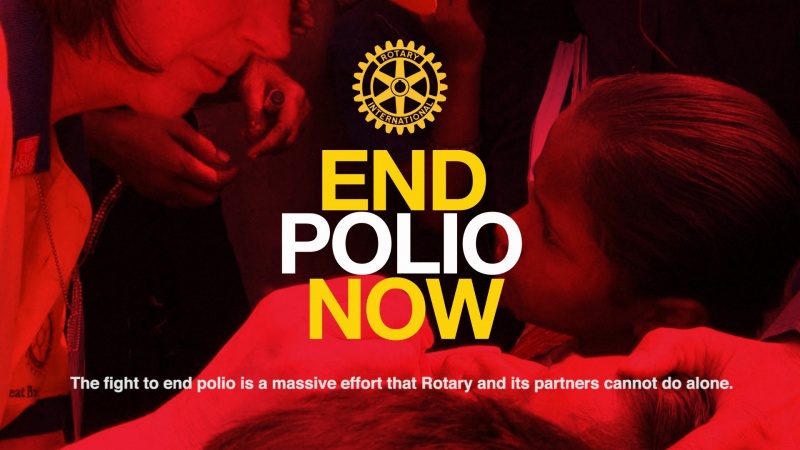 When this worldwide project started over back in 1979 it seemed an almost impossible task but recently (September 2015) it's been announced that polio is only endemic in two countries (Afghanistan and Pakistan). This is in part due to the £20million plus that has been raised by Rotary Clubs in Britian and Ireland. partly due to the fund raising carried out by the 1.2 million Rotarians across the world,, partly due to Rotarians in overseas countries who have taken part in mass immunisation days and partly due to the work carried out by our partners in this massive job - the World Health Organization, UNICEF and the Centres for Disease Control (not to forget the tremendous help given by the Bill Gates Foundation in matching donations over recent years).
Eradicating polio really has been a joint effort - Rotary has relied on it's members across the world who are not polio experts but have spent time and money helping and has also relied on the experts who understand the disease and how to prevent it.
Thank you everyone for your help so far - here's to the final push !