Rotary Club of Swindon North

Home | Swindon Young Musician of the Year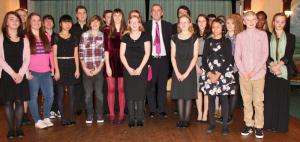 The next Swindon Young Musician of the Year competition will take place in February 2014
THE LANGUAGE OF MUSIC IS INTERNATIONAL
25 young musicians and singers, all 17 years of age and under, entered the 2013 Swindon Young Musician Competition at the Blunsdon House Hotel on Sunday 3rd February. Some 120 people took advantage of the free entry to come along and enjoy a delightful evening of live and varied entertainment.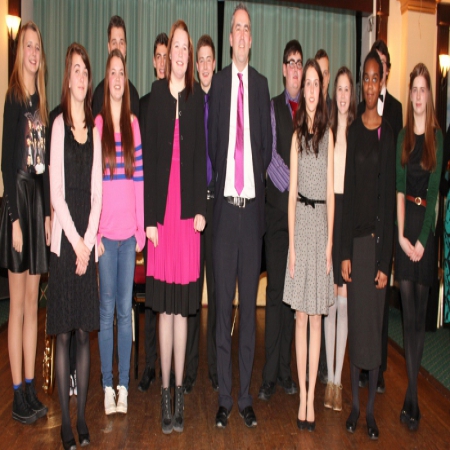 The Swindon Young Musician of the Year has been promoted by the Rotary Club of Swindon North annually since 1997. Local schools are encouraged to enter their most talented music pupils and the Rotary Club is delighted that the competition increases in popularity each year. The main sponsors of this the 17th competition were Swindon Music Trust and the Swindon Music Co-Operative.
The Master of Ceremonies was the Rev. Canon Alastair Stevenson who was one of the adjudicators at the very first Competition in 1997. Looking forward to the evening he described the language of music as " international".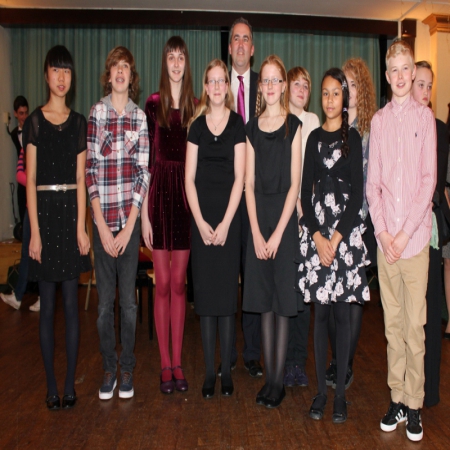 The man given the unenviable task of marking and judging the youngsters was the adjudicator, Simon Taranczuk. Simon studied music at the University of Hull and as an organ scholar at Beverley Minster. He was also a pupil of Colin Walsh at Lincoln Cathedral. Receiving an FRCO diploma in 2003 he then studied for a master's degree in English Church Music at the University of East Anglia.
Simon taught music at schools in Dorset, Suffolk and Gloucestershire before taking up his current post of Director of Chapel Music at Marlborough College in 2009. He has directed the College Chapel Choir on tours to Paris and Rome. Reassuring the entrants by admitting he was as nervous as they probably were, he advised: "Don't think of this as a competition; it's a concert, so enjoy yourselves." Certificates and W.H.Smith's vouchers were awarded to 1st, 2nd and 3rd places in both the junior and senior sections and the Mayor of Swindon, Cllr Mick Bray, attended to make the presentations.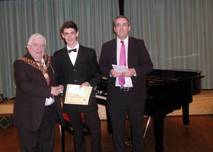 Placed first in the Senior Section (15 to 17 year-olds) was Chris Stone of Highworth Warneford School with a delightful rendition of Astor Piazzolla's "Milonga del angel" on his classical guitar. He received a £25 Voucher. In second place and presented with a £15 Voucher was Chloe-May Hughes who sang "My Immortal" by Evanescence. Chloe-May attends Commonweal School. Pianist Jordan Isgin of St Joseph's College played Chopin's "Waltz in A flat" and very much impressed the Adjudicator because he playing it without any music in front of him. He came third and received a £10 Voucher. Ryan Walters from Dorcan Academy, a singer, and flautist Elliot Gunton who attends Bradon Forest were both Highly Commended.
Ciara Parker-Northeast of Highworth Warneford School won the Junior Section (under 14 year olds) with a sensitive rendition of Massenet's "Meditation" on her violin. She received a £25 Voucher. Second place and a £15 Voucher went to Jake Painter of Bradon Forest School who played "Still Got the Blues" on guitar. In third place was Charlie-Ann Bradfield from Dorcan Academy singing and accompanying herself on guitar with her own composition "The Nerves". She received a £10 Voucher. Abigail Daniels of Kingsdown School, who sang "Home" by Menken and Rice, was Highly Commended.
The first competition was held in 1997 and on that occasion Anthony Williams from Highworth came 3rd in the Senior Section playing the Double Bass. He is now a successful professional Double Bass player and in 2011 he returned to his home town to host a recital concert for the Rotary Club's charities.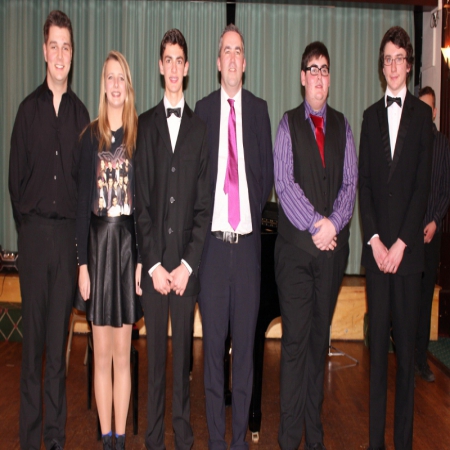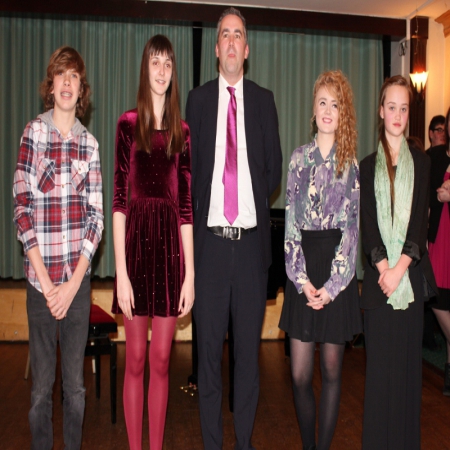 The Rotary Club acknowledges with thanks the financial and practical support of the Swindon Music Co-operative, the Swindon Music Trust, the Piano Gallery of Faringdon and the Blunsdon House Hotel, without which the Competition would not be possible.
The next Swindon Young Musician of the Year Competition will be held in February 2014.