Rotary Club of Swindon North News
Rotary Club of Swindon North News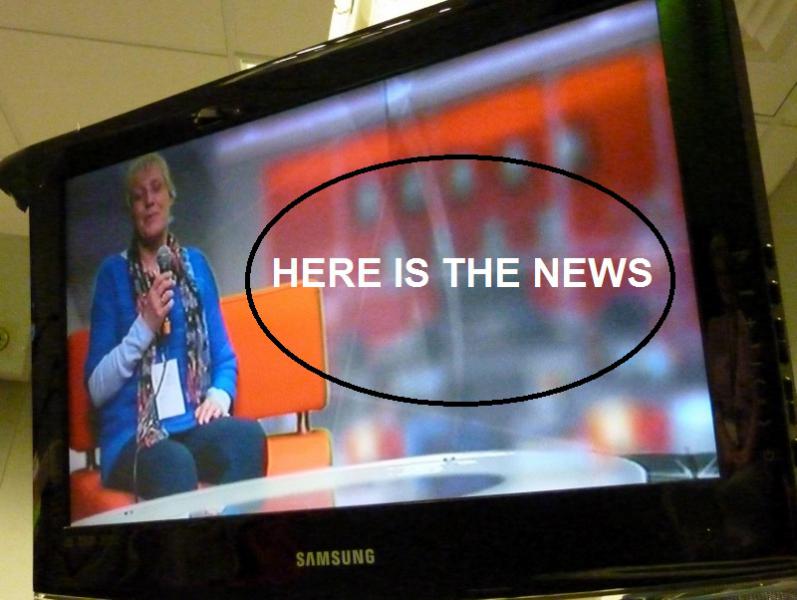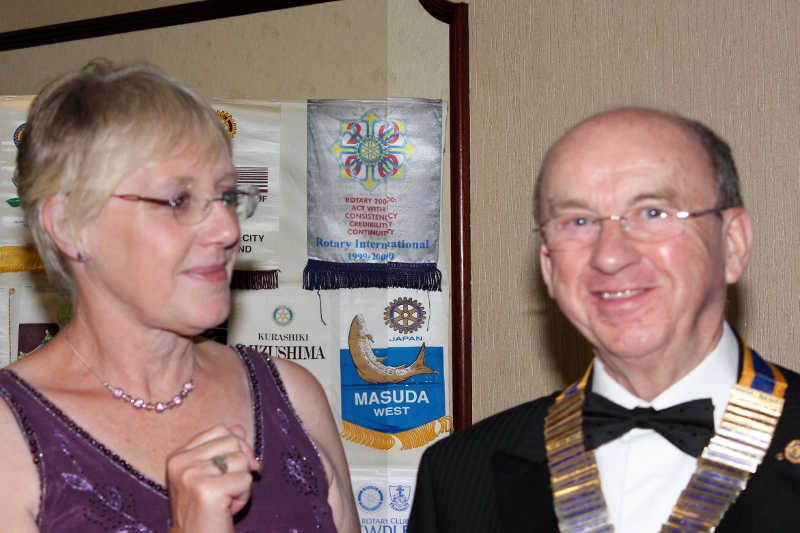 Ken Winslow became the Rotary Club's 48th President at the Handover Dinner in June. Joining the Rotary Club in 1977 this is the second time he has been President. The first time was in 1988 and now, 26 years later, he is heading up the Rotary Club again. Paying tribute to outgoing President, Lynn Withey, he said that under her leadership the year had been both historic and challenging. Historic because Lynn is the Club's first female President and as for Challenging, he said he meant that in the nicest possible way. He was referring to Lynn's President's Challenges which had proved to be great fun and, above all, most successful in raising lots of cash for charity. 'It certainly put the fun in fundraising,' said Ken.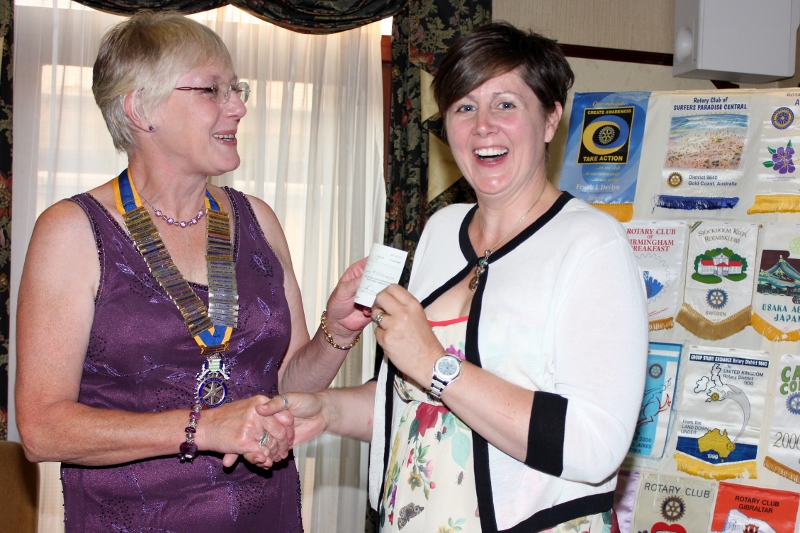 Swindon Young Carers was presented with £3,000 by the Rotary Club at a dinner held at Blunsdon House Hotel in June. Handing the cheque to Julie Collar, Team Manager at Swindon Young Carers, President Lynn Withey said the Club had raised the funds by various means throughout her year in office. For more information about Swindon Young Carers visit www.swindoncarers.org.uk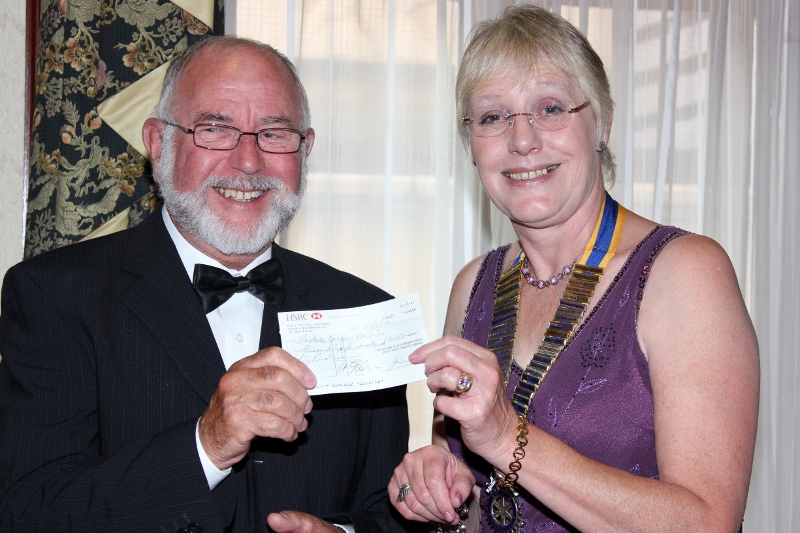 Prostate Cancer UK was another of the Rotary Club's favoured charities during Presicdent Lynn's year and Fred Bassett was invited to a meeting of the Club held in June to accept a cheque for £1,250 on behalf of the Charity. For more information visit www.abcswindon.org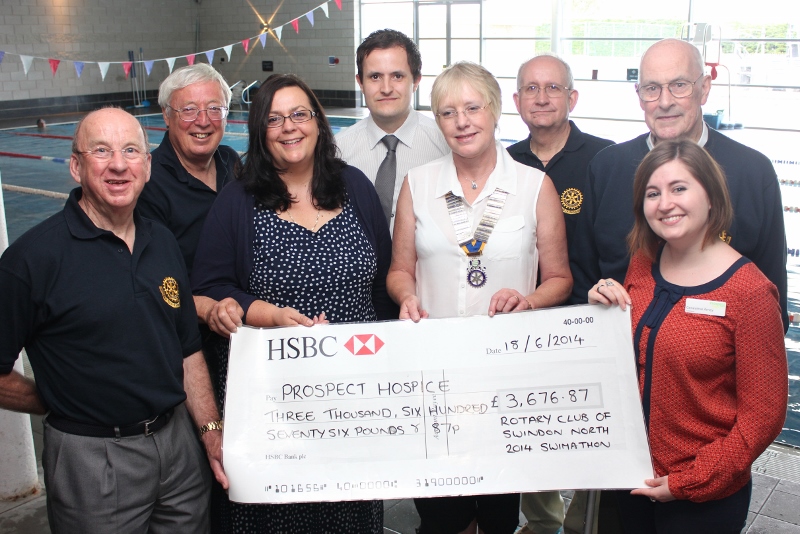 A Grand Charity Swimathon was organised by the Rotary Club of Swindon North in April 2014. It raised £4,953 in total, well and truly smashing the original target of £2,500. The main beneficiary was the Prospect Foundation which received £3,676. Other charities benefited also - Dolphins Swimming Club (£158), Headway (£158), Wiltshire Air Ambulance (£117), Uplands School (£501) and Prostate Cancer UK (£340). Lynn Withey, President of The Rotary Club of Swindon North, presented a cheque to Genevieve Arney of the Prospect Foundation at the Next Generation Sports and Fitness Centre in June. Others at the presentation were Sara Winslow of Openwork Ltd, Richard Millward of the Next Generation Sports & Fitness Centre and Swindon North Rotarians Ken Winslow, Terry Williams, John Goodearl and Peter Hayman.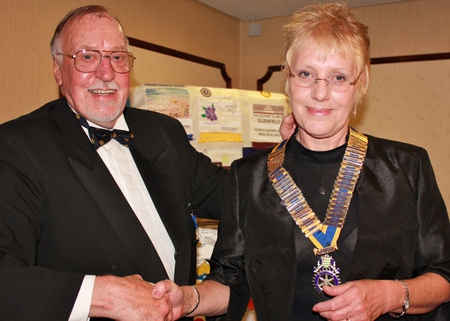 The Club's first ever female President,
Lynn Withey, was inducted in July 2013.
The Rotary Club donated £1,200 to the Cricklade-based charity Lights for Learning at its end-of-year meeting and dinner held in July. Lights for Learning was founded by Cricklade resident Roger Muggridge and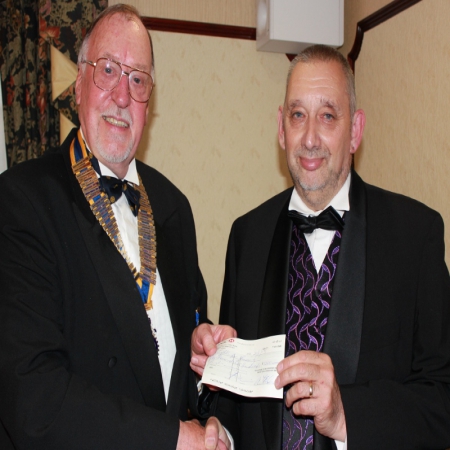 specialises in sourcing and supplying low-energy, high powered lighting to African schools. The halogen lights enable the schools to extend the teaching time beyond daylight hours. Roger said: 'This money will enable us to supply enough lights for all the classrooms in 2 schools'. Lights for Learning is currently setting up workshops in Zambia and Zimbabwe to teach the local people how to manufacture the equipment themselves and so become self sufficient. Two further donations were made at the meeting: £736 to ShelterBox, the emergency aid charity for disaster relief, and £490 to the local Action for Children Group in support of their work with young people.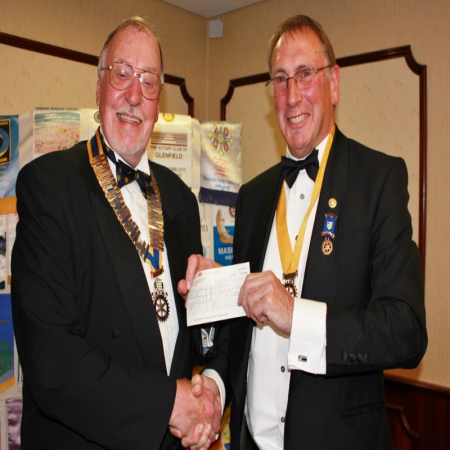 Swindon Music Trust has received a donation of £3,420 from the Rotary Club. Accepting the cheque, Alan Fletcher, Chairman of the Swindon Music Trust, said: 'This money will enable the Trust to pay for the instrumental and vocal tuition of as many as 50 disadvantaged Swindon children for one whole academic year.' The funds were raised by the Club during May at the 2013 Charity Golf Day at Ogbourne Downs Golf Club when 18 teams competed for the David Maggs Memorial Shield. It was won by a team from Barclays Bank in Swindon. Further money for the Swindon Music Trust was raised at the Young Musicians' Showcase Concert, also in May, when an audience of over 200 was treated to a wonderful evening of musical entertainment provided by some of Swindon's finest young musicians. The finale was a stunning performance by the Royal Wootton Bassett Academy Swing Band.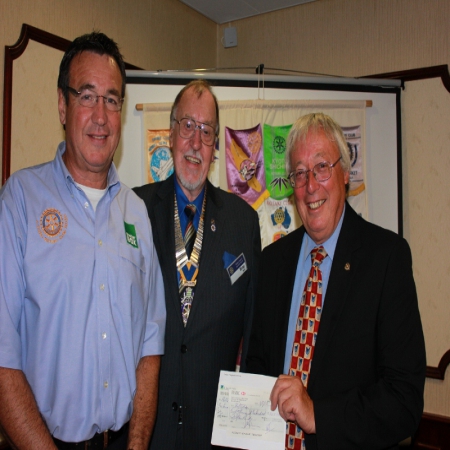 The Rotary Club has raised £8,260 For ShelterBox. The cheque was handed to Pat Prendergast, a voluntary Team Leader and Trainer for ShelterBox, at a meeting in August. See the Swindon Advertiser - A special camping trip worth £8,000 The money was raised by Club member Terry Williams who lived in a ShelterBox emergency tent in Highworth Market Place for 7 days and nights last February. See Terry Williams - 7 days in a ShelterBox Tent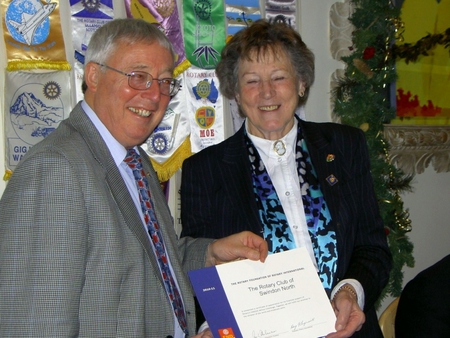 District 1100 Rotary Foundation Chairman, Jill Johnston, paid a visit to the Club to present Past President Terry Williams with a Certificate of Appreciation from Rotary International for the Club's contribution towards the US$200 million Challenge to End Polio Now.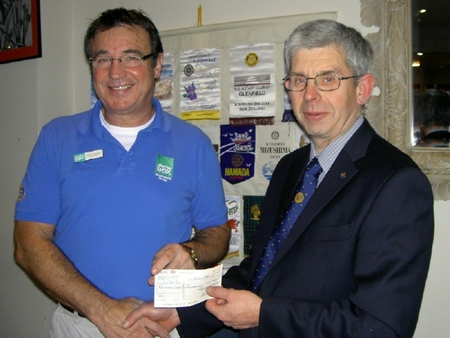 Pat Prendergast was delighted to receive a cheque from Rotarian Philip Matthews for £510, the cost of one ShelterBox, when he visited the Club. Pat, the owner of a Swindon contruction business, spends much of his time doing voluntary work for ShelterBox which is based in Helston, Cornwall. As one of its Project Team Leaders he has been all over the world to co-ordinate the distribution of the emergency boxes and tents when disasters strike as the result of flood, earthquake and volacanic eruptions. He has been to Japan, Somalia and Romania, amongst other places.
The Rotary Club presented a cheque for £2,400 to Action For Children at a Club meeting.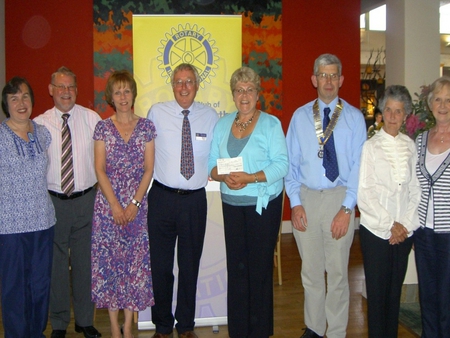 Accepting the donation from Terry Williams, Shelagh Hillier from A-for-C said: "We value every penny we receive and this fantastic sum will make a big difference in a huge number of ways. Action for Children supports over 156,000 of the UK's most vulnerable children, young people and families and we will be there for as long as it takes." Also present were members of the Action for Children Highworth & Shrivenham local support group to thank the Rotary Club for raising the funds.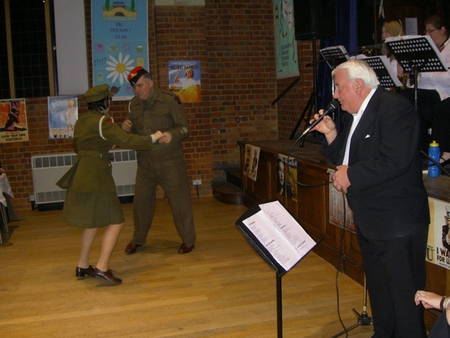 More than 100 people came to the Rotary Club's 1940's themed evening of fun and nostalgia when almost £1,400 was raised for Rotary charities. There was dancing to the Mid West Big Band and a "wartime" supper was served. Click here for pictures and here to see the Swindon Advertiser report.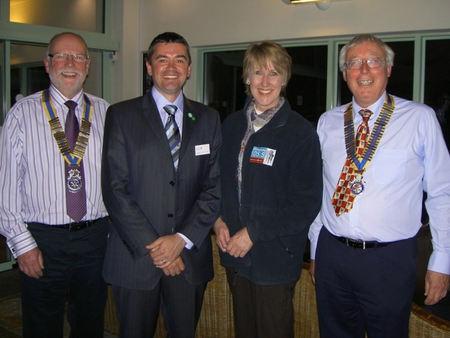 The Club presented a cheque for £2,200 to the NSPCC, the proceeds of the Charity Golf Day at Ogbourne Downs GC. Promoted annually by the Rotary Clubs of Swindon North and Swindon Thamesdown the event has raised some £40,000 since 1994. After the presentation Shirley Ludford of Swindon 105.5FM Community Radio interviewed Rotarian Terry Williams for Swindon Community Radio 105.5FM. Bill Gates has said: "When Rotary speaks, the world listens" so maybe the world was listening to 105.5FM...........??