Dunbar Primary Schools' Quiz
Local primary schools compete for the Dunbar Rotary Quiz trophy.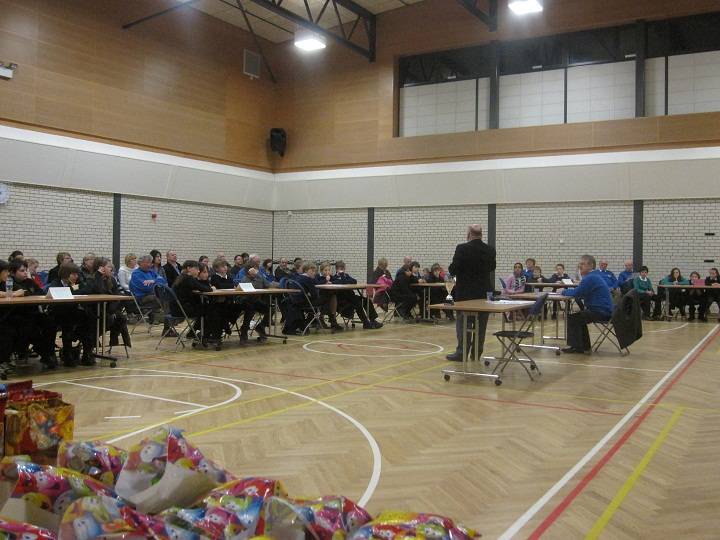 Show related pages
Wednesday 8th February saw the first competition for the Dunbar Rotary Club Primary Schools' Quiz Trophy. Eight teams from five Primary Schools competed for the trophy - the picture below shows a group photograph of the contestants. .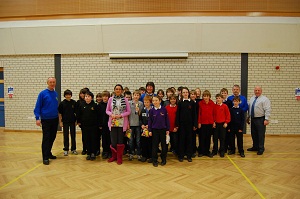 and in a close contest the team from West Barns Primary emerged as victors, pictured below with their trophy