Membership
Membership consists of men and women of all ages and professional backgrounds who use their talents, skills, and energy to improve the lives of people in communities at home and around the world.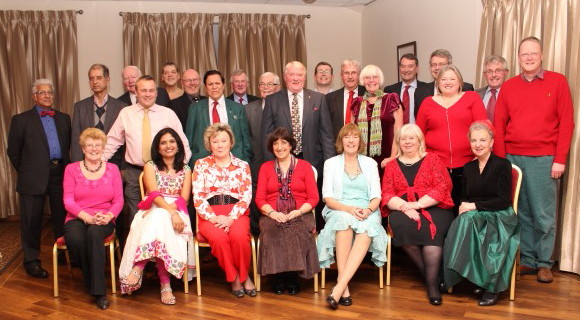 Northallerton Mowbray Rotary Club was formed in 1995 and currently has 31 members.
Membership is open to both men and women and is centred in and around the Northallerton area.

The Club meets every Monday evening, except Bank Holidays. Normal Club meetings are held at the Allerton Court Hotel, Northallerton. The meeting time is 6pm for 6.30pm.Whilst there is now no rule on frequency of attendance we hope members will attend as often as they can.
The first Monday of the month is usually a designated Business meeting. At others there is a speaker or social event.
Much of our fundraising and community work takes place outside the Monday evening meetings, so there is always something to keep members busy!
The Club has a Council and a number of Committees. Information about our various activities is included elsewhere on this website, and as you will see there has been a wide range of interesting events held over the years.
We hope you may wish to consider joining us - you will be made very welcome. Most of our new members will have attended a few meetings or events to see whether the Club is for them before joining formally. So why not come and give Rotary a try. You will be made very welcome.
To learn more about the Northallerton Mowbray Rotary Club, please download our leaflet.