Rotary Club of Stroud

Home | Ebley Fireworks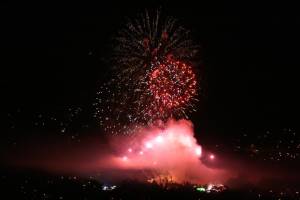 Ebley Fireworks
EBLEY FIREWORKS
Ebley Fireworks display is organised jointly by Stroud, Nailsworth and Stonehouse Rotary Clubs and Stonehouse and Stroud Roundtable.
The event is run for familes and is the first firework display in the west each year. It has been run now for over 53 years.
The evening starts at 6pm and there is lots to do on the evening, with entertainment provided by a very large fun fair and lots of food stalls.
Raising money for local organisations and providing a safe environment to see a firework display
Click here to visit the Ebley Fireworks website for more information
Venue Marling School
Date Monday 28 October 2013
Time Gates open 6pm