Mgebisa School Project
Mgebisa School in Kwa-Zulu Natal RSA is supported in several ways by the Club including garden tools and seeds and stationery. The food they grow provides their lunch.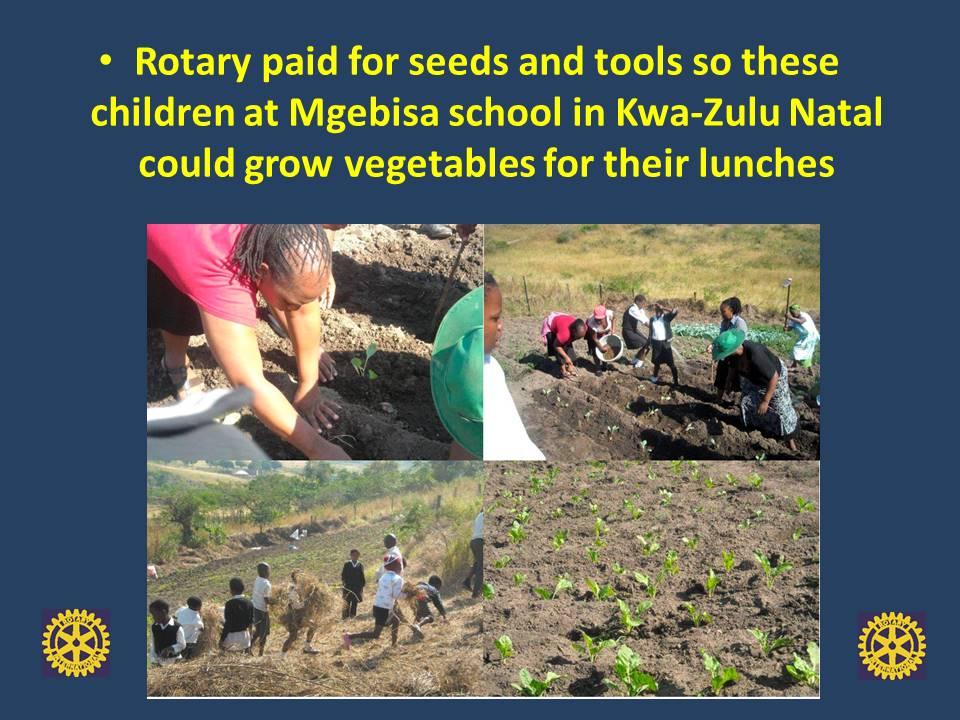 Mgebisa School Garden
Keswick Rotary Club has been supporting Mgebisa Primary School in Kwa-Zulu Natal South Africa for several years. Initially we funded the building of new toilets, then we sent stationery kindly donated by several Keswick businesses, including Fergusons, The Post Office, McKanes and Derwent Pencils.
Recently we have supported their construction of a garden with tools and seeds. After a learning period with their first attempt they now have been able to produce a flourishing garden which is used to provide daily meals for the children. They are able to get 3 crops a year from this land which they have recovered themselves from untilled rough pasture.