Skynet 5 Secure Satellite Communications System
What it takes to keep our troops in touch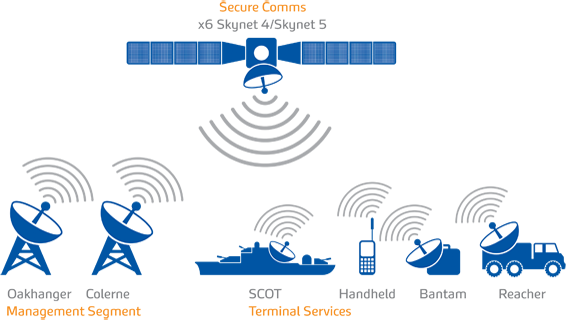 The above illustration shows whats involved in keeping our troops informed and in touch at all times wherever they are in the world.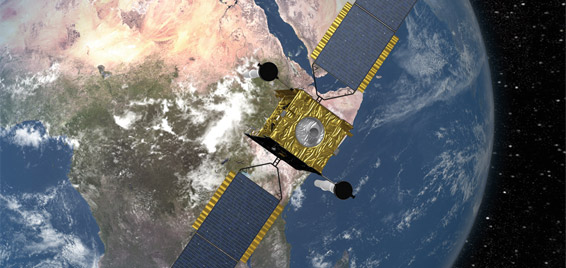 Skynet 5 has the world covered with secure, flexible and pinpoint accurate communications
There are now three military hardened Skynet 5 military communications satellites in orbit, delivering precise communications anywhere in the world. Skynet 5A and Skynet 5B entered service in April 2007 and January 2008, respectively. Skynet 5C was launched in June 2008. The satellites were designed, built and launched by Astrium.
The satellites provide world-class technology similar to that used in commercial applications for TV, telephone and internet traffic. Our systems are military hardened, to provide a secure and reliable solution that is highly resistant to attack and interference. Skynet 5 is hardened to demanding NATO standards and the world-leading anti-jamming antenna is extremely effective against hostile or non-hostile interference.
The Skynet 5 satellites are the most powerful military X-Band satellites launched to date by any nation and will allow high data rates to be available to small and disadvantaged terminals. These are typically the kinds of terminals used as a