Charter Night 2015
Charter Night 2014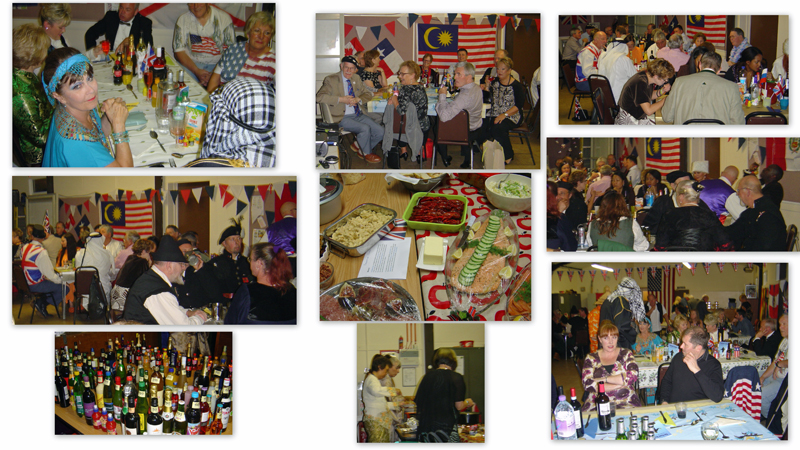 President Helen had the idea for an International theme for Our Charter Night as our club has members from all parts of the world which gave us the opportunity to taste different varieties of food and members a chance to dress up in national costumes. The hall was brilliantly decorated with flags from around the world which made it colourful, adding to the joy of the evening. Entertainment was interesting and was provided by club members.
The Colchester Town Watch ensured that we were safe from vagabonds (See their website).
The international food which was prepared and donated by members was fabulous, with a 'Charter Night' cake and 80 cup cakes kindly baked by Laura who needs the 'Great British Bake Off'?
District Governor, Stan Keller and his wife Sheila thoroughly enjoyed themselves and were amused to see so many Rotarians and friends dressed up in the amazing costumes.
Helen I would like to say "thank you very much" to all members who spent considerable time cooking washing up and preparing and clearing the hall.
The night was a huge success and we managed to raise over £1,000 for The Samaritans of Colchester and a bottle tombola, left over from Myland fete, raised a further £410.
=====================================================================================
Charter Night 2013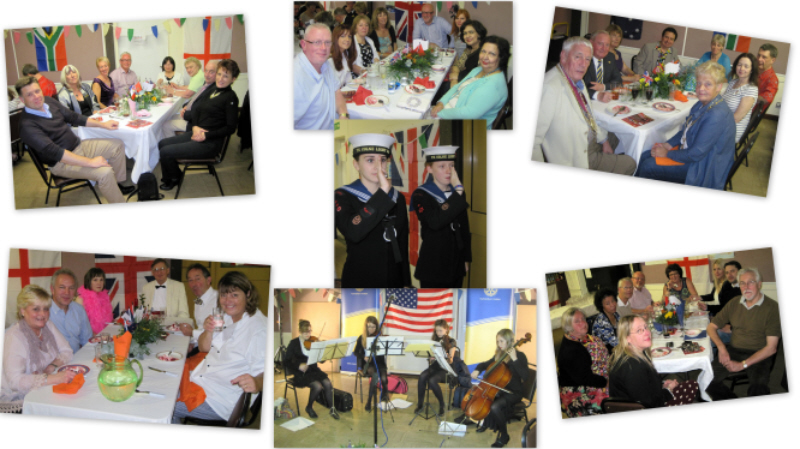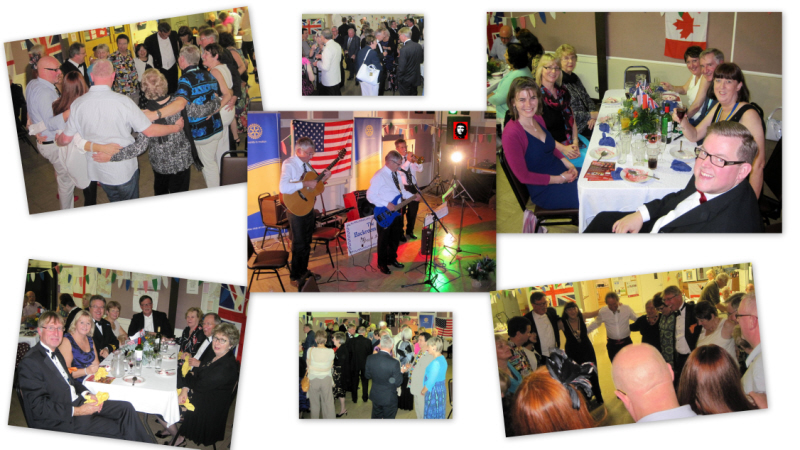 Our 'All Aboard' Charter Night 2013 took the format of a cruise around the world with each course of the meal from the country we were 'visiting'. The evening was enjoyed by all and raised over £600 for Rotary charities.
============================================================================
Charter Night 2012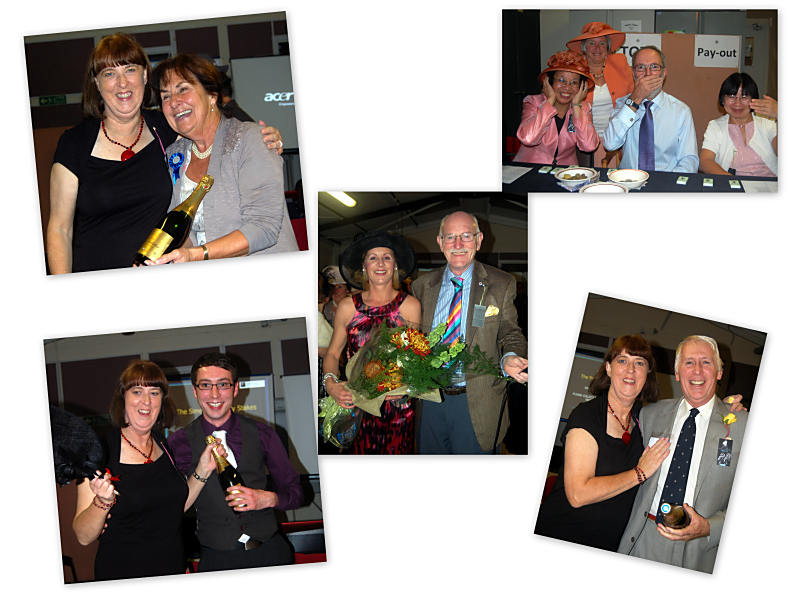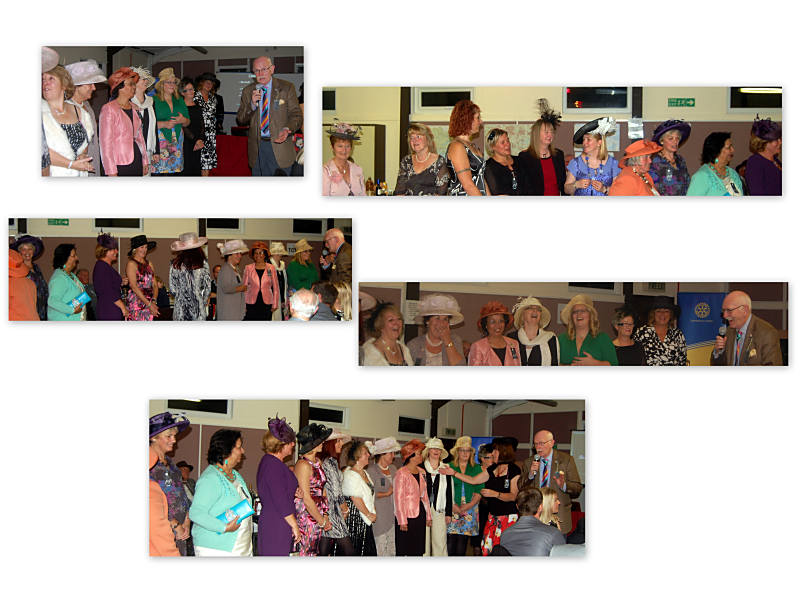 Charter Night 2012 which took the format for a Race Night - where members made their fortunes on the horses and the ladies showed off their lovely hats. We also raised over £1000 for St Helena's Hospice, Colchester and had a great fun evening.