Welcome to the Website of Rotary District 1240
District 1240 is the Rotary District covering Essex and East Hertfordshire. Rotary District 1240 has around 1600 Rotarians in 63 Rotary Clubs and Satellite Clubs, the latter of which offer much greater flexibility to their members.
Rotary unites more than 1.2 million members in over 200 countries of the world. Through Rotary clubs, Rotarians from all continents and cultures come together to exchange ideas, and form friendships and professional connections while making a difference in their backyards and around the world.
Each day, our members pour their passion, integrity, and intelligence into completing projects that have a lasting impact. We persevere until we deliver real, lasting solutions.
This website and those to be found on the Club List tab above, are open for the public to browse. If you are interested to learn more about Rotary and in the work it does, you will find opportunities to view more of what Rotarians throughout Great Britain and Ireland get up to here.
We're for Communities
The video below shows the kind of projects we get involved in
Rotary Foundation
Rotary also has its own charity - The Rotary Foundation - which throughout the world, funds improvements in health, supports education and helps to alleviate poverty. One of the main projects spearheaded by Rotary Foundation is the eradication of Polio through its support of a global vaccination programme. From a staggering 125 polio endemic countries in 1988, Rotary's efforts have reduced this to just 3. Nigeria which was declared polio free in 2015 has had 4 new cases in 2016 so has been put back on the list of endemic countries along with Pakistan and Afghanistan. More information is here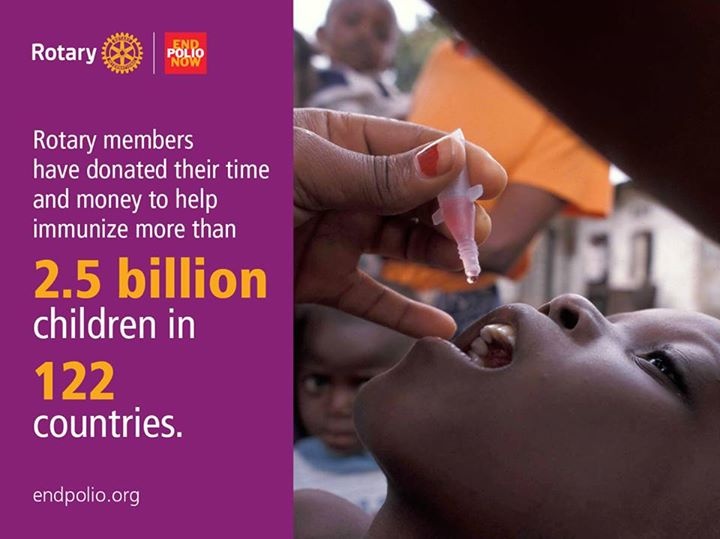 Mercy Ships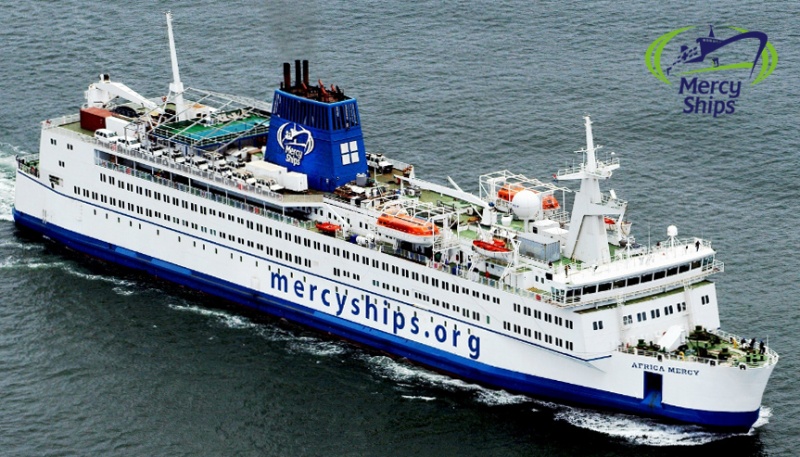 Mercy Ships provide the world's largest charitable floating hospital. They bring free medical care to some of the world's poorest people and are almost entirely staffed by volunteers. As a floating hospital, they can sail directly to some of the world's poorest people to deliver life-saving medical care and provide safe, state-of-the-art facilities in which to treat them.
Supported by a team of nurses, doctors, surgeons and other crew members from all over the world, volunteers donate their time to help on board the world's largest non-governmental floating hospital. District 1240 is supporting Mercy Ships helping to pay for essential medical supplies and ship repairs. More information can be found here.
Youth Competitions
Rotary International in Great Britain and Ireland (R.I.B.I.) offer a range of youth activities / competitions and in District 1240 offers many of those activities and competitions.
YOUTH SPEAKS– This competition offers a team of three young people aged between 11 to 17 years the opportunity to experience speaking on a public platform. Schools have been supporting this activity for many years. Intermediate Teams – 11-13, Senior 14-17 years old.
YOUNG CHEF– Cooking amongst young people is a valuable life skill. Sponsored by Filippo Berio, contestants prepare and present a three course meal within a pre-set budget and a time limit, which is judged by an expert panel.
YOUNG MUSICIAN– Music is an international language and we at Rotary encourage talented and young people by providing this opportunity to demonstrate their musical skills.
YOUNG PHOTOGRAPHER– Photography is a talent and an ever popular art form. Entrants submit three photographs on a theme in black and white or colour, along with a description of the inspiration for their photographs.
YOUNG WRITER– A flair for creative writing is a special gift and this competition promotes and encourages the work of young people who show talent. The winning writers are subsequently published in Rotary magazines.
YOUNG TECHNICIAN– Teams of students interested in engineering and science compete in a one day event to devise and build a solution to an unseen technical task. Solutions are tested and judged against competing teams.
YOUNG CITIZENS AWARD– These showcase the citizenship and responsibilities demonstrated by people under the age of 25. Winners receive a cash prize of £500 at the Rotary Annual Conference where the awards are presented live on the BBC News Channel.
R.Y.L.A.– Rotary Youth Leadership Awards allows young people the chance to show their skills over a weekend at the Essex Outdoor Centre on Mersea Island. Leadership qualities are rewarded with certificates and some prizes. More information on RYLA can be found here
New Generations Service Exchange– for young people who wish to travel alone or in a group to visit another country for the purpose of humanitarian or vocational criteria. The age group is for those over 18 and under 30 years of age.
YOUTH EXCHANGE
– These exchanges, which are very safe, offers ages from 15 and 25 a chance to travel almost anywhere in the world and immerse themselves in a foreign culture and it won't cost a fortune. Young people will return home full of confidence, with valuable experiences to add to a CV for both university or job applications. There are Long and Short Term Exchanges and Camps and Tours.
For full details of these competitions and opportunities please click
here
.