2013 Rotary International RI Convention, Lisbon
Rotarian John Goodearl and Linda were at the 2013 RI Convention at the Parque das Nacoes, Lisbon, in June - their third Rotary International Convention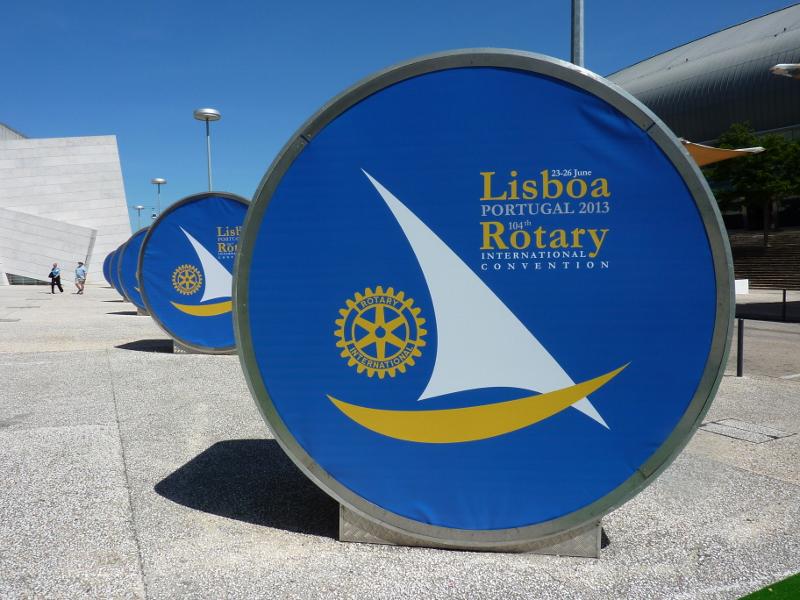 Club member John Goodearl and Linda were amongst the 25,000 attendees at the 2013 RI Convention at the Parque das Nacoes, Lisbon, in June.
John writes:
'There were two opening plenary sessions due to the numbers. Ed Futa, the Convention Chairman was the first speaker and then the flags of all the countries with Rotary Clubs were brought on to the stage. After RI President Sakuji Tanaka, RC Yashio, Saitama, Japan, welcomed us and we were entertained by 'Il Divo'.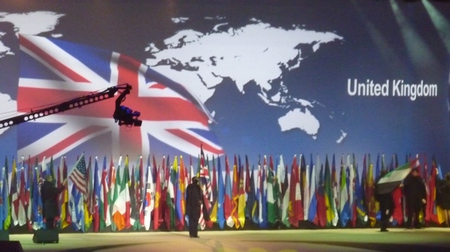 Next day, at the second plenary session, Leymah Gbowee, 2011 Nobel Peace Laureate and founder of the Gbowee Peace Foundation Africa, spoke about Activism and Community Cohesion. And Emmanuel Jal, founder of the Gua Africa Foundation told us about his life 'From Child Soldier to Peace Soldier'. A thought provoking speech about escaping from an unhappy life and then going on to do good in the world. To end the day there was an evening of 'Fado' music but due to the unbearable heat and the music being an acquired taste we didn't last to the end.'
'On Tuesday at the third plenary session we were addressed by the RI General Secretary John Hewko and Wilfrid J Wilkinson, past RI President. There was a presentation of the 2012-13 Global Alumni Service to Humanity Award to Dr. Harminder Singh Dua, Chair and Professor of Ophthalmology, University of Nottingham. He is leader of a team that has brought a breakthrough to eyesight loss.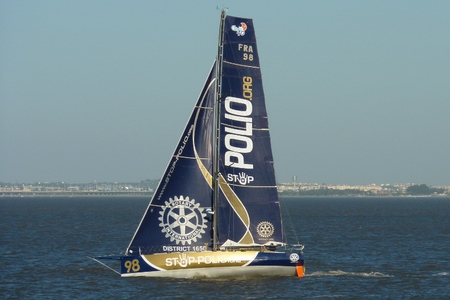 Archie Panjabi a Rotary Polio Ambassador gave a talk showing how important it was for Polio to be eradicated. You may not know her name but she is in a hit USA TV show and also appeared in the films 'East is East' and 'Bend it like Beckham'. The session ended with the very latest update on Polio Plus given by Dr. Bruce Aylward Assistant DG for Polio, emergencies and country collaboration at WHO.'
'The fourth plenary session was on Wednesday, the final day of Convention. It was opened by Gary CK Huang, RI President-nominee, RC of Taipei, Taiwan, following which there was a humorous presentation by the 2014 Sydney RI Convention team.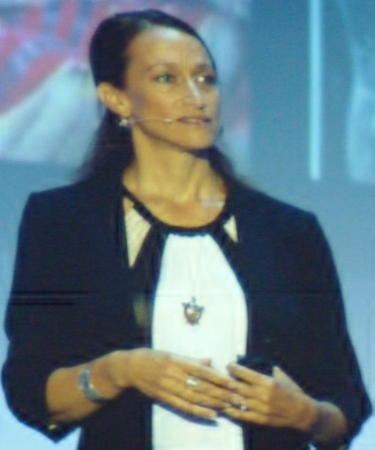 The next speaker was Celine Cousteau (granddaughter of Jacque) Founder & Executive of Director of CauseCentric Productions. Then came Dr. Jane Goodall founder of the Jane Goodall Institute and UN Messenger of Peace and finally Craig Kielburger, Co-founder of Free the Children and Me to We. He was moved to act aged just 13 after reading about how children are treated in some parts of the world.'
'During the closing ceremony the Rotary Clubs celebrating 100 year anniversaries were acknowledged. These Clubs included Belfast, Dublin, Edinburgh, Glasgow, London and Manchester. Interact's 50th birthday was also recognised. The Outstanding Club Peace Project Recognition award was given to the RC Villingen-Schwenningen, Germany for its Rotary Peace Song CD. The President-elect Ron D. Burton, RC Norman, Oklahoma, USA was introduced and following closing remarks by outgoing President Sakuji Tanaka we were entertained by, amongst others, Hayley Westenra and the Orquestra Metropolitana de Lisboa.'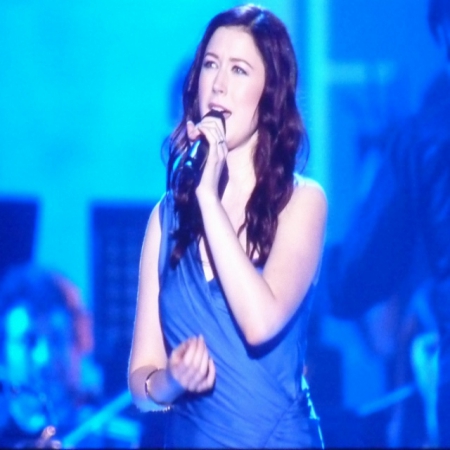 'All-in-all, an excellent ending to a good Convention.'