Dragon Boat Regatta
Held in Gloucester Docks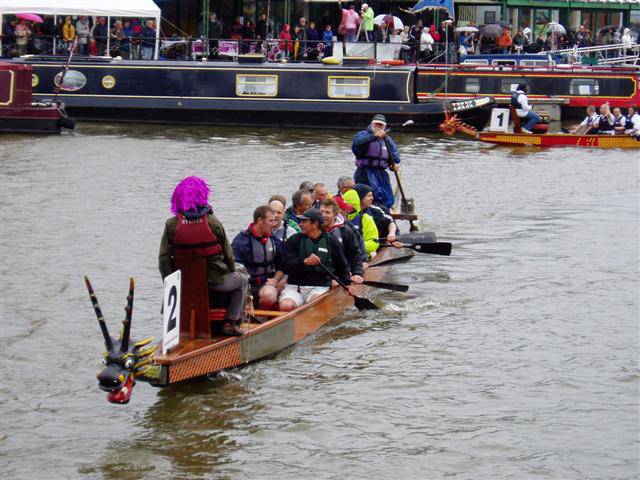 Dragon Boat Regatta
The Rotary Club of Goucester Severn has been involved with this event since 2009, and is run under the Chairmanship of Steve Markham.

It is run at the historic and picturesque Gloucester Docks, during May each year. The income is from Sponsorship and takings on the day as it is a regatta and many stalls and attractions are also invited to attend the event around the dockside.
Teams of up to 15 (one boat crew) compete in the morning and afternoon in the regatta for the honour of being the morning or afternoon champions!

We are very grateful to the many organisations and teams that enter the event, without whom we would not be able to support the many needy causes that we do.
RC of Goucester Severn