Perth Silent Auction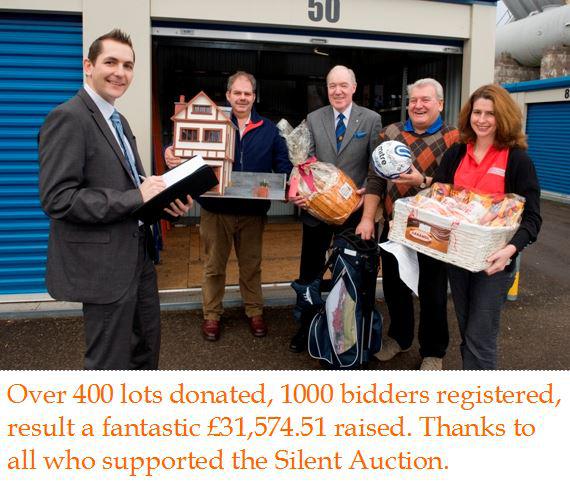 Tue Oct 1st 2013 at 09.00 - Sat Dec 7th 2013 - 16.00
Perth Silent Auction
Welcome to Perth Silent Auction 2013
Run by the Rotary Club in conjunction with
The Rotary Club of Perth concluded their annual online Auction on Saturday 7th December. www.perthsilentauction.co.uk
With over 400 lots donated by local businesses & over 1000 bidders registered to the website all vying for the fantastic array of diverse items for sale, a staggering total of £31,574.51 has been raised.
This will be donated to the SCAA, Cornhill, the local palliative care unit in Perth which the auction has supported since its inception in 2007 & many other smaller local charities which the club supports on an annual basis.
A lot of hard work by club members goes in to making the auction happen but the results make it all worthwhile.
Picture shows Rotarians handing out lots which have been won by successful buyers.

Join in it's easy… Bidding is easy… Donate a lot…
Click below to see how Click below to see how Click below to see how