Recent News and Activities
For information on our recent activities, you can find it here and also via our FaceBook page.

Why not visit our FaceBook page for the latest news?


Another busy run-up to Christmas 2017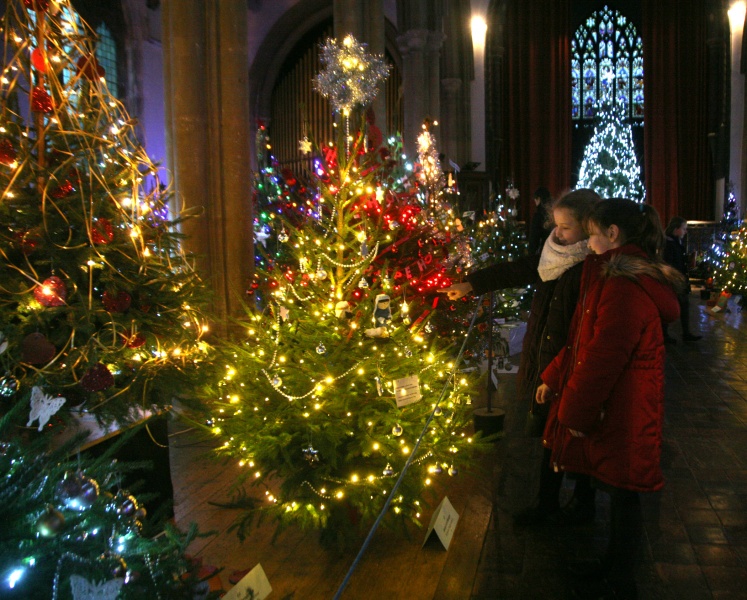 Our usual programme leading up to Christmas included the Schools Concert, which raised £758, the annual Sudbury Christmas Tree Festival (£3,731) and a number of appearances of Santa's Grotto (£833).
As a result of the generosity of the community in responding to these activities, we raised over £5,300 for our Rotary charities - thank you.
Sudbury Rotary's work recognised with a national award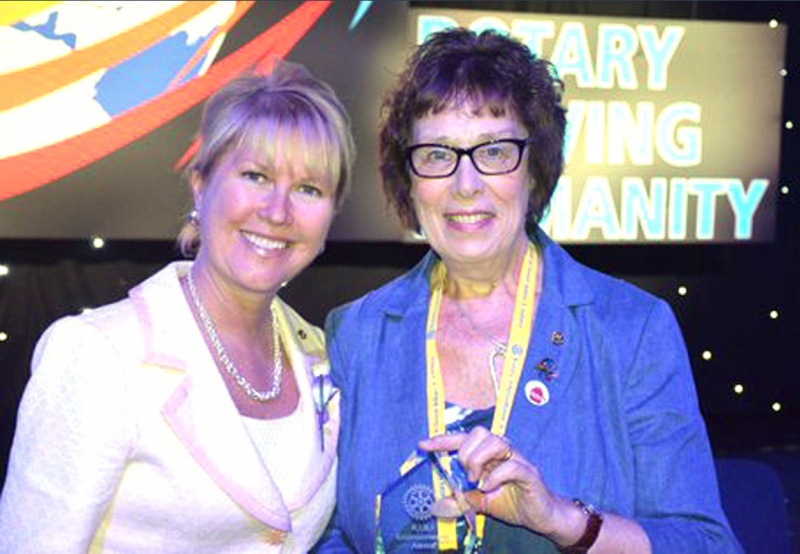 Our work in Youth and Environment has been recognised nationally with the Rodney Huggins Award. This is the first time a national award has been given to Sudbury Rotary Club in its 67 year history and follows the Rotary District 1080 Gold Environment Award in 2016.
Past President Gill Norton received the trophy on behalf of the club from Rotary International vice-President Jennifer Jones at the RIBI Conference in Manchester.


Crucial Crew 2017 brings total of youngsters to 11,000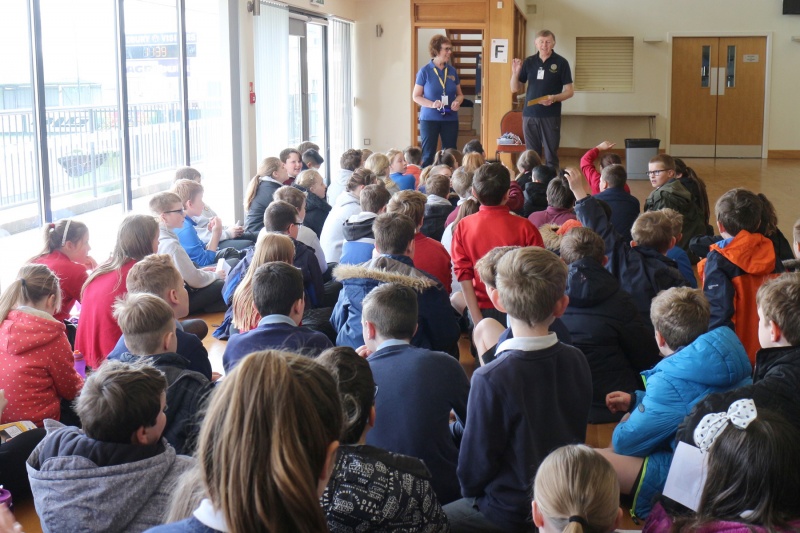 Sudbury Rotary Club welcomed another seven hundred Year-6 youngsters from 28 local schools during a week towards the end of March to its eighteenth Crucial Crew, bringing the overall total to around 11,000 since the activity was launched 18 years ago. Unlike other Crucial Crews in Suffolk, which are organised by the various District Councils, Sudbury Crucial Crew is funded, organised and run totally by Sudbury Rotary Club.
This year saw the introduction of three new scenarios covering Internet Safety, Safety around Dogs and Healthy Eating & Personal Hygiene.


An update on our 2016 Christmas Activities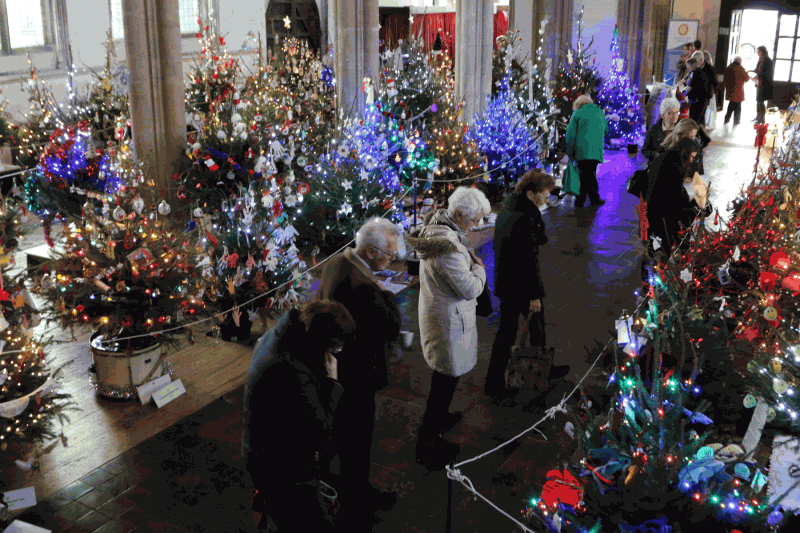 Sudbury Rotary Club has had a very busy run-up to Christmas, with another well-supported Christmas Tree Festival, which once again included a 'Tree of Memories' and several visits by Santa to Sudbury.
Purple Crocuses in support of Polio Eradication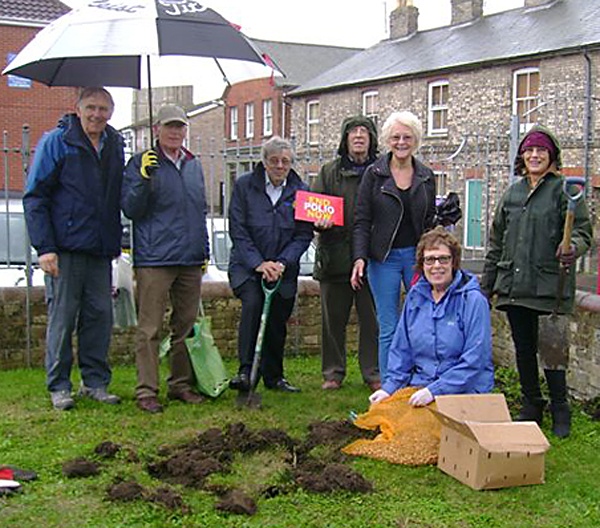 By next Spring you will see around 5,000 purple crocuses in a variety of locations, including the entrances to the town, in Siam Gardens, at the Railway station and the Health Centre. They will also be coming up in the grounds of our local schools and we hope they will not only provide a colourful environment but will also raise awareness of Rotary's on-going campaign to eradicate polio. The purple colour replicates the colour of the dye used to show that a child has been immunised. We are closer than ever to wiping out this terrible disease and Rotary has helped to immunise 2.5 billion children globally since 1985.