Stokesley School Fishing Competition
Stokesley Rotary Club has held several School Fishing Competitions, taking young people to a local fishing lake to enjoy a day's coarse fishing. The group is always accompanied by several experienced Rotarian anglers.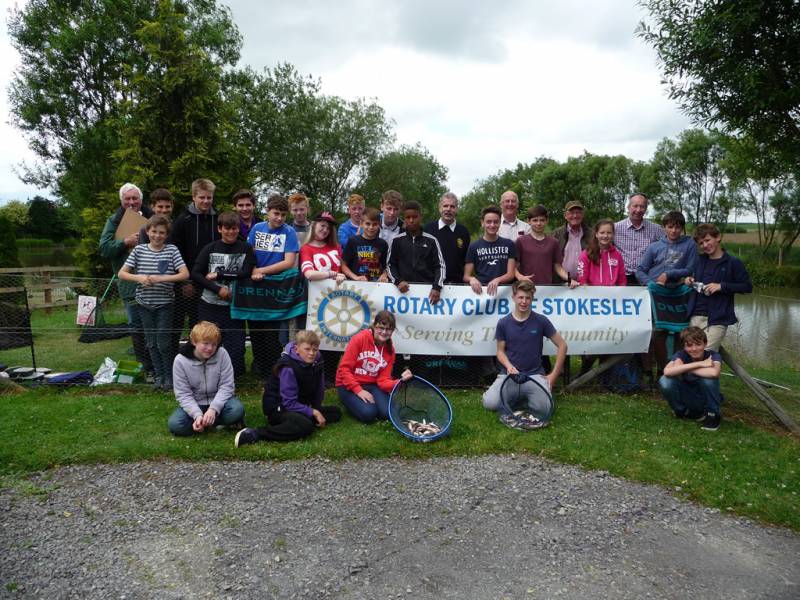 Parklands Coarse Fishing and Caravan Park ,Yafforth Road ,Northallerton is the location for the annual fishing expedition organised by Stokesley Rotary Club for students of Stokesley School. Some of the youngsters have never fished before but all succeed in catching at least one fish, using the fishing kit kindly loaned for the occasion by the Parklands Coarse Fishing Club. Our thanks every year go to the staff at Parklands for making the day possible, and to all the Rotarians who participate in the event, come rain or shine. Special thanks, too, to John Schofield who originally suggested the first outing in 2014. It is clear that everyone enjoys the day and we expect to be running the event every year - and who knows, some of the students may have just caught the "bug" and begun a lifetime of angling...