RCAD Quiz night
Fri 5th September 2014 at 19.00 - 22.30
Time to put on the thinking caps again and form teams for the Annual Quiz Night for an evening of fun and raising funds for Rotary and local charities.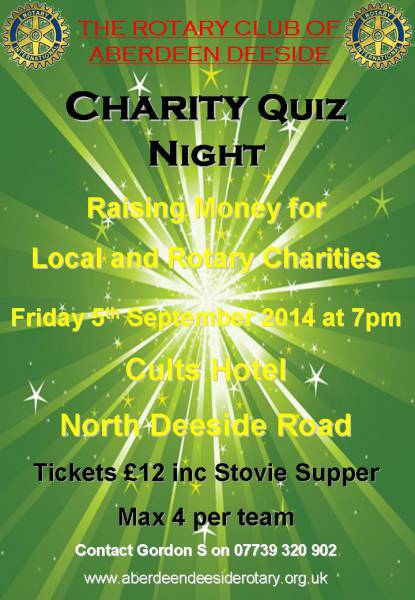 Quiz Masters Ian Reid, Harry Arnold and Graham Payne will set questions for your delight and education. There may not be any "ologies" but there will be plenty of other opportunities to groan or shout for joy when you and your team members meet and wrack your brains for the elusive answers.
As always teams of four max. Supper of Stovies will be served mid evening and of course the inevitable Raffle. All in all an evening not to be missed.
Tickets are