Teenagers receive Rotary Youth Leadership Awards
The 2017 candidates came along toa meeting to talk about their week at RYLA at Abernethy Trust. RYLA co-ordinator, Ronnie Dunn,watches as they receive their awards.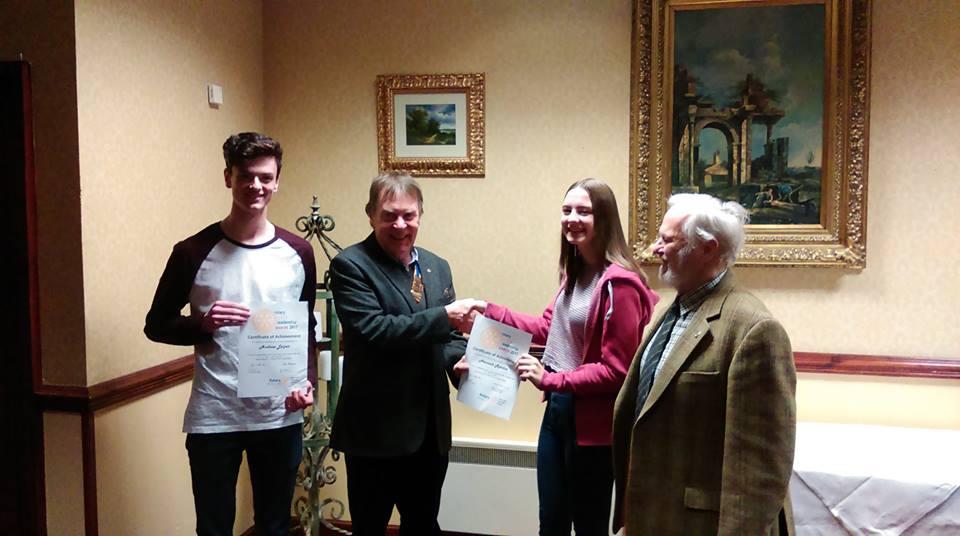 Every year the Rotary Club of Spey Valley selects 2 teenagers to attend the Rotary Youth Leadership Award (RYLA) camp. These are much appreciated and do count for Duke of Edinburgh Award credits. After completing the camps, the teenagers give a short talk to the Rotary Club about their experiences and are then given their cettificates. Contact Ronnie Dunn for more details.