World Polio Day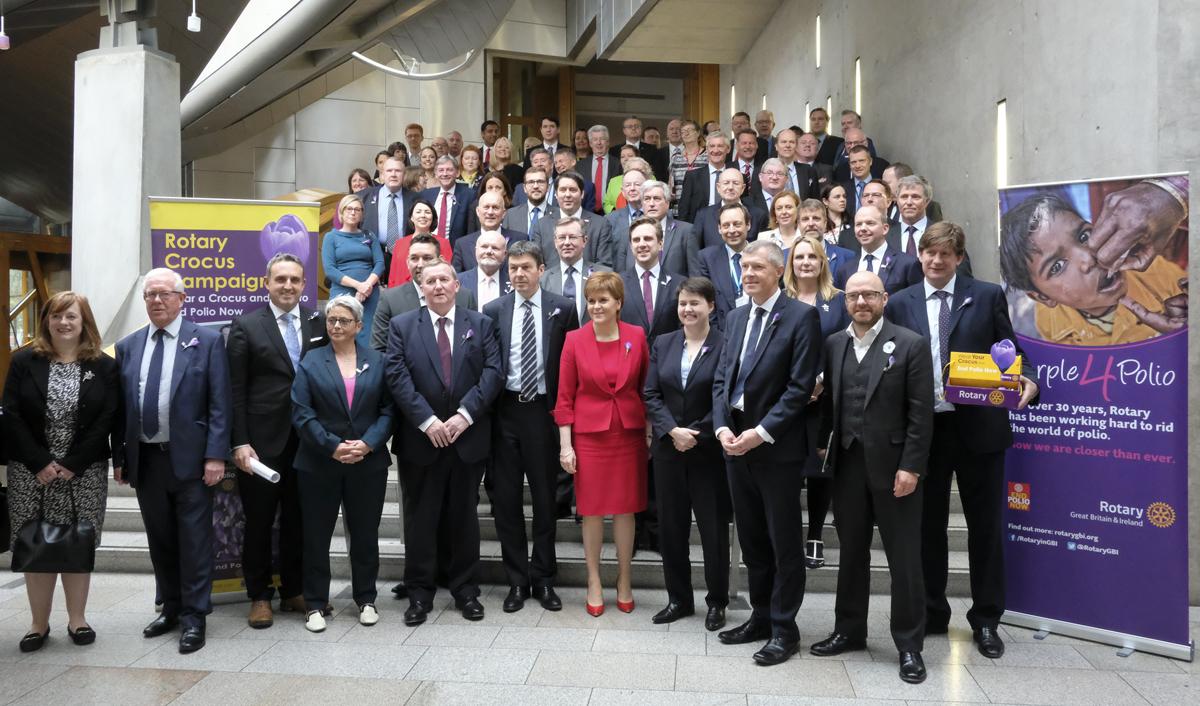 World Polio Day 2018 will be on 23rd October 2018
World Polio Day: 24th October 2017
Members of the Scottish Parliament recognised World Polio Day 2017 by wearing purple crocus buttonholes at First Minister's Questions and by attending a photocall. This event was kindly sponsored by Alexander Burnett MSP.
First Minister Nicola Sturgeon said: "I am very pleased to support World Polio Day by wearing a purple crocus and I am delighted that politicians across the spectrum in Scotland are doing the same. Eradicating polio will be a major step forward in creating a better world for all children in every country. Rotary in Scotland is to be commended for its lead role in this campaign."
Click here for the full press release
World Polio Day is a chance for Rotarians across the world to come together to fight polio. There are many ways you could mark the day. Dedicate your club meeting to focus on Rotary's work to end polio that week or hold a community fundraiser. Wear your End Polio Now pin and your crocus and encourage your friends and family to do the same.
Click here to go to the Rotary International website for World Polio Day
Click here to download resources from the RIBI website
Click here to go to the RI Resource Centre for World Polio Day