Rotary battles Ebola
Sun 21st December 2014
The Rotary Club of Marlow leads the way on raising funds to combat Ebola
Rotary battles Ebola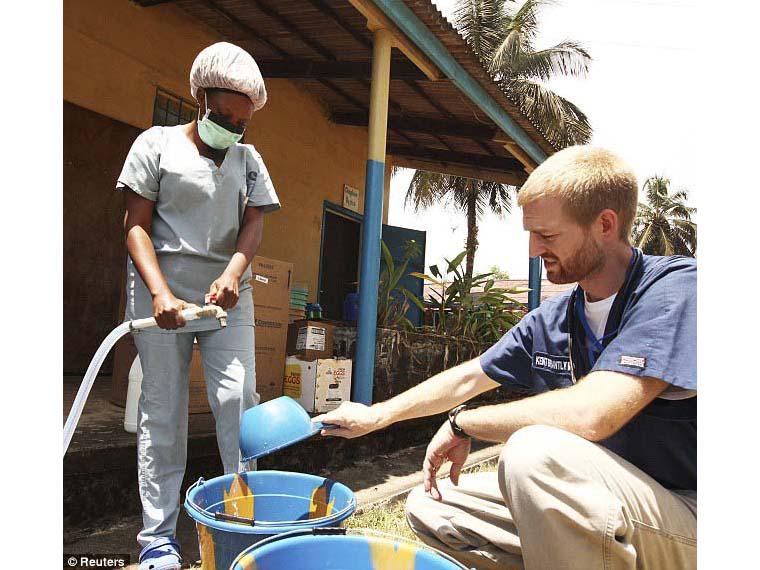 Rotary offer a huge thanks to all who have donated to Marlow Rotary Club's Ebola appeal. Donations now exceed 80k and still growing. Thanks to wise and effective use by the Rotary Club of Monrovia, good news is that parts of Liberia have now been declared Ebola free.

Monrovia RC posted a link to Time Magazine's Person of the Year, featured on its front cover, with the message

"To the Rotarians and friends who have joined hands with the Rotary Club of Monrovia to respond to the Ebola Virus Disease, we are all Time's Person of the Year."

On Tuesday the 23rd of December, Brian Jonson, President of Marlow RC will be Anne Diamond's special guest on BBC Radio Berkshire (10.00am - 13.00) expected time around 12.00 noon.
If you miss him then, be sure to catch up with him on iPlayer at http://www.bbc.co.uk/radioberkshire. An uplifting accompaniment to e.g. peeling the Christmas sprouts!

Brian is 'stunned at the generosity of responses', which have come from all over the UK and beyond. Because of this wonderful response, preparations are in hand to apply for a global grant to address the long term issues that this horrendous disease has had on an already fragile medical infrastructure.