Featured Posts
Help Arctic One make Para Tri-athlete dreams a reality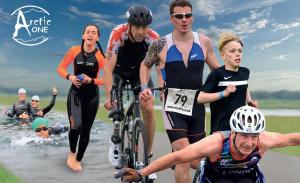 Arctic One is an amazing small charity with big ideas based in Chesham that aims to give opportunities to both able bodied and disabled people to enable them to "Get Involved" in Sport. more
Meet the Scholars Dinner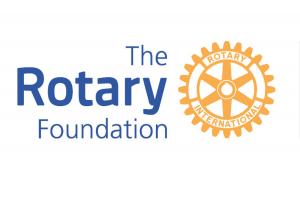 Tue 30th October An invitation to Rotarians across the District to meet the new Rotary Scholars hosted for the 2018/19 academic yearmore
Aquabox and Aquafilters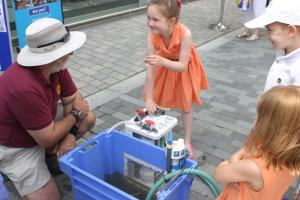 Practical presentations on the new improved Aquabox service available for your club NOW!more
Fair weather favours the Rotary Barge Week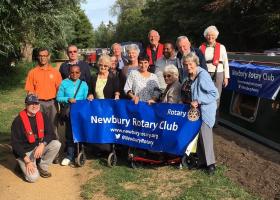 Fair weather favoured the guests and volunteer crews for the Rotary Club of Newbury annual barge week which took place between the 8th & 14th September.more
Be the Inspiration: District Conference 2019 in Portsmouth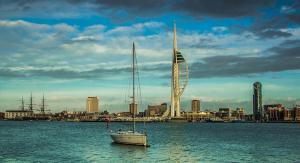 Fri 8th March Come and discover the delights of this historic town with its rich maritime heritage, literary associations and re-emergence as a vibrant modern cultural centre. Be inspired by great speakers, enjoy sharing successful projects and building new friendshipsmore
In the next 30 days...
Welcome to Rotary in the Thames Valley
We are people of action, making a difference in our communities.
Rotary is one of the world's largest and most successful global membership and humanitarian service organisations, with 1.2 million members in over 200 countries. Our very lively District, which covers Berkshire, Oxfordshire, South Buckinghamshire and West Middlesex has 58 clubs and approximately 1860 active members all serving their communities and having great fun at the same time. See more
GIVE SOMETHING BACK: If you enjoy helping others, connecting with Rotary gives you the chance to do something really worthwhile.
FUN AND FRIENDSHIP: Rotary membership is a lot of fun. We arrange activities which provide a welcome distraction from busy lives and the opportunity to make new friends who share common values.
BUSINESS OPPORTUNITIES: Rotary was founded over 100 years ago as a business networking club and this is still part of Rotary life. Ethical practice is encouraged and, with members drawn from all walks of life, the opportunities to network are endless.
JOIN TODAY

New members are always welcome, and with the unique character of each Rotary Club, the opportunities are endless. Clubs meet for breakfast, lunch, in the evening and even at the weekend. So what are you waiting for?
Start your Rotary journey today...
October 24th is World Polio Day


As the number of polio cases approaches zero, the challenges facing Rotary and its partners in the Global Polio Eradication Initiative are changing. We still need to reach every child with the polio vaccine – and we're using innovative strategies to do that, in spite of geopolitical uncertainties.
That's only one part of our job – we're tackling vaccine-derived poliovirus, which can begin to spread in places where vaccine coverage is low. We're becoming disease detectives, following up on any shred of evidence that wild poliovirus might still be circulating, and we're fine-tuning our plan to keep the world free of polio forever.
On and around World Polio Day Rotarians across the Thames Valley hold events and plant purple crocuses which represent the purple dye put on a child's little finger that show they have been immunised.
Want to find out more? This link will give you more information.
Rotary in the Thames Valley - Two New Dimensions
Rotary Youth Exchange – USA Tour '81 Alumni Association
Each year, thousands of young people participate in Rotary's educational and youth programs, all known for fostering international understanding and friendship. But the experience doesn't have to end when the program is over........
Read all about how one group of young people from all over the world on Rotary Exchange visits to the USA in 1981 met on a tour of the country and formed firm friendships. Over the years these friendships have been maintained and they have now formalised themselves into a Rotary Alumni Association, affiliated to Thames Valley District. They aim to support young people who have qualified to be a Rotary Exchange Student, but lack the financial means to pay for flights and other related expenses. Inspiring alumni......
Thames Valley e-Rotary is a new venture, introducing a different set of opportunities for those wishing to support their local community but unable to participate regularly though pressures of work, family or travel. This new group operates online with regular discussions, interesting speakers and support for local communities.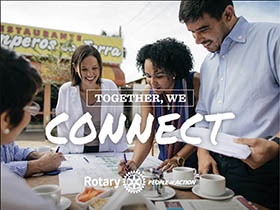 The aim is to offer Rotary 24/7 so you can keep informed of the latest developments and projects and offer what time you can to participate in activities undertaken by ordinary people just like yourself. Find out more on Facebook
Thames Valley e-Rotary could offer a solution. No matter your background, age, experience or skills, Rotary can bring a new dimension into your life. Why not connect with us and find out for yourself? http://thamesvalleyerotary.org/

'Rotary Working for a Better World'.
Rotary International Hotlinks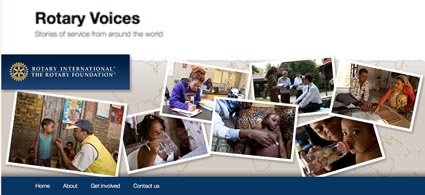 Mainly for Rotarians: Recent updates
District Governor's Welcome and Diaries
Speaker List Undergoing maintenance as we hope to update this section
PRESS RELEASES: Clubs please send your events & press releases to the four web administrators at this email webmaster@d1090.org
The website will be undergoing maintenance.
Spanning the counties of Oxfordshire, Berkshire, South Buckinghamshire and West Middlesex
Winners of the RIBI Best District Bulletin Award 2017
Winners of Vernon Schwartz Interact Development Award 2017
Winners of RIBI Best PR Campaign Award 2016 (Oxford Spires)

Winners of RIBI Rodney Huggins Award for Environmental Projects 2016 (Easthampstead)

Winners of RIBI Connecticut Cup for increasing International Understanding 2016

Winners of the RIBI Best District Online Presence Award 2013
Winners of the RIBI Best Club Online Presence Award 2013 (Maidenhead Bridge)