Featured Posts
Purple 4 Polio Crocuses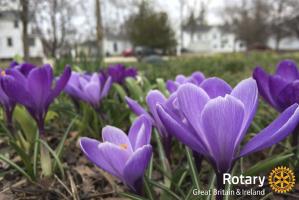 Find out how your club can take part in the Rotary in Britain and Ireland crocus planting programme - help paint District 1090 in the Thames Valley Purple 4 Polio in 2017.more
Earthquake in Nepal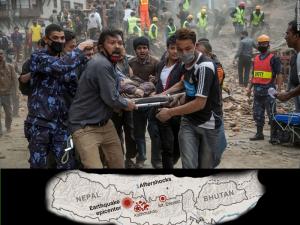 As the full horror of the devastation emerged daily, it was clear that help was desperately needed as after-shocks caused more death and destruction.more
Oxford Peace Conference 2016
This third Oxford Peace Conference will showcase the Rotary Foundation's work for World Peace and Conflict Prevention & Resolution through it's Peace Fellowships and the partnerships with others involved in the peaceful settlement of conflict.more
Brian Middleton Award for Young Leaders
The 'opportunity of a lifetime' for young people with disabilities to enrich their lives by experiencing exciting, challenging and enjoyable outdoor activities. more
In the next 30 days...
A Warm Welcome to Rotary in the Thames Valley
Thank you for visiting our website, which we hope you will find informative and useful. District 1090 covers 58 clubs and has approximately 2000 members in Berkshire, Oxfordshire, South Buckinghamshire and West Middlesex. Rotarians are committed to making a positive difference to the lives of others: within our own Communities and Worldwide, building friendships and having fun along the way. New members are always welcome. Our Clubs have varied meeting times: Breakfast, Lunchtime or Evening and we hope there will be a club to suit you. Read More....

In 2015/16 our theme is "Be a gift to the world" and Rotary's International President sends the message 'Every one of us has something to offer – whoever we are, whatever our position in life. We can provide our talent, knowledge, abilities, and effort; we also give our dedication and devotion. Through Rotary, we can take these gifts and make a genuine difference in the lives of others and in our world.'
Young Thames Valley orators triumph at National Finals!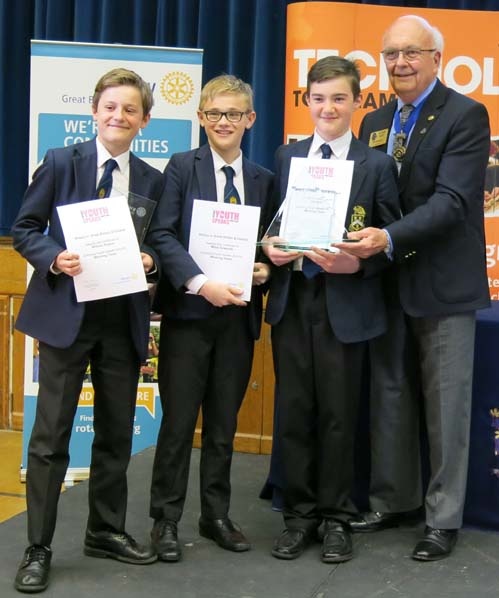 Congratulations to the Reading Blue Coat team, Intermediate winners of RIBI Youth Speaks 2016 and to India of Senior section Runners-Up Wycombe Abbey for winning Best Speaker. Read the whole story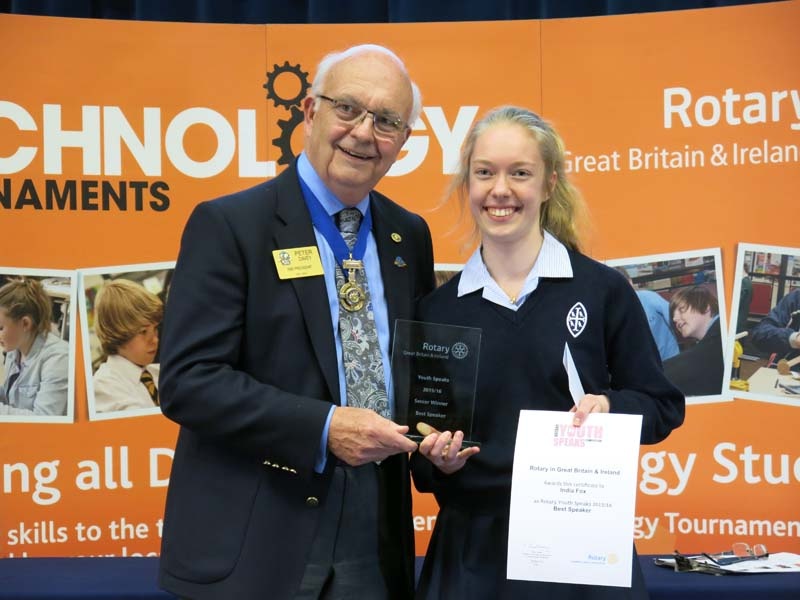 Congratulations to Isabel Irvine: Young Musician of the Year!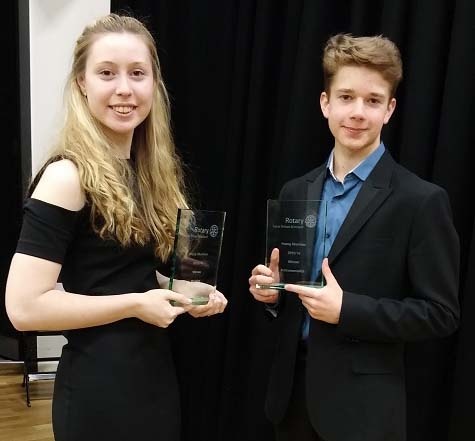 After an incredible day of amazing performances from extremely talented young musicians, Isabel Irvine of Thames Valley District was declared winner of the Vocalist section of Rotary Young Musician 2016. See more
Come and hear Isabel sing at District Handover on 1 July!



"Ordinary People doing Extraordinary Things"
Some highlights of things we do

Wonderful Windsor 2016

The new style Conference at Savill Court Hotel, Windsor on March 11-12 was a great succes, with over 650 delegates from all over the Thames Valley meeting at Savill Court Hotel in Windsor Great Park to share successes of the past year and be inspired by motivational speakers to continue serving our communities both at home and overseas in the years to come. Read more.........
Rotary International Hotlinks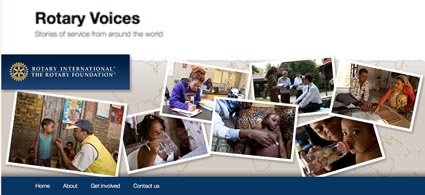 Mainly for Rotarians: Recent updates
District Governor's Welcome and Diaries
Speaker List updated. Any more bright ideas?
Claiming Gift Aid: log in to District Members Only pages for latest information
Complexities of Compliance latest information on Health& Safety etc.
Shelterbox Resources team (download)
Spanning the counties of Oxfordshire, Berkshire, south Buckinghamshire and west Middlesex
Winners of the RIBI Best District Online Presence Award 2013