Future events in Rotary District 1090
completed events
Sun 20/10/2019 -
Rotary Blenheim 2019 10K & 5K Races
Woodstock & Kidlington - ********** WOODSTOCK & KIDLINGTON ROTARY CLUB HAS CLOSED ********** Oxford ISIS Rotary club are running the 2019 event. For registration details click link below.
more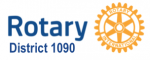 Thu 24/10/2019 -
2nd District Executive Meeting
18.30 for 19.00 at Badgemore Park Golf Club, Henley-on-Thames, RG9 4NR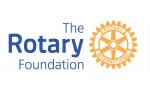 Thu 31/10/2019 -
Meet the Scholars Dinner
an opportunity for Rotarians and partners from across the district to meet the Rotary Scholars studying in Oxford and Reading this year
more
Sat 02/11/2019 -
Burnham Beeches Charity Run 5K & 10K
Burnham Beeches - The 12th annual Beeches Run - raising funds for Thames Valley Air Ambulance, British Heart Foundation and other Rotary charities.
more

Sat 02/11/2019 -
Fireworks in South Parks
Oxford Isis - Club volunteers assist Round Table in setting up and running the annual firework event in South Parks
more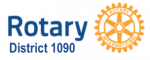 Wed 27/11/2019 -
Second District Council Meeting 2019-20
Christ Church Centre, Henley-on-Thames, RG9 1AG, Wednesday 27th November 2019 - Tea/Coffee/Biscuits available 18.45. All D1090 Rotarians welcome

Fri 29/11/2019 -
Our Annual & Prestigious SPORTING LUNCH
High Wycombe - Come and meet Garry Richardson, the sports presenter on Radio Four's Today programme. He also presents Sportsweek on Five Live every Sunday morning.
more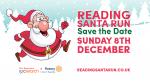 Sun 08/12/2019 -
Reading Santa Run
The return of this ever popular great family event organised by Rotary Club of Reading
more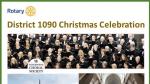 Sat 14/12/2019 -
District Christmas Celebration
Douai Abbey, Upper Woolhampton, RG7 5TQ 2pm, 14th December 2019
more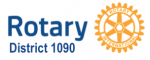 Sat 01/02/2020 -
Young Chef: District Final
St. Gabriel's School, Sandleford Priory, Newbury RG20 9BD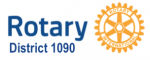 Sat 08/02/2020 -
District Officers Training Seminar
The Training Seminar for the incoming District Officers at the Christchurch Centre in Henley on Saturday 8th February 2020 from 9.00 until 13.30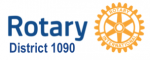 Sun 23/02/2020 -
Paul Harris Fellows Lunch
Calcot Hotel, Bath Road, Reading, 12.30 for 13.00. Cost £25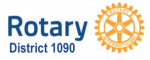 Thu 27/02/2020 -
3rd District Executive Meeting
18.30 for 19.00 at Badgemore Park Golf Club, Henley-on-Thames, RG9 4NR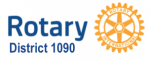 Sat 07/03/2020 -
Young Chef: Regional Final
Newbury College, Monks Lane, Newbury RG14 7TD

Fri 13/03/2020 -
District Conference
Friday 13th March 2020 through to Sunday 15th March 2020 Newbury Racecourse, RG14 7PN
more
Sat 21/03/2020 -
Incoming Presidents Training - PETS 2
The second Training morning for the incoming Presidents of the Clubs in District 1090 at the Christchurch Centre in Henley from 9.00 until 13.30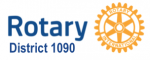 Tue 24/03/2020 -
Third District Council meeting
Christ Church Centre, Henley-on-Thames, RG9 1AG, Tuesday 24th March 2020 - Tea/Coffee/Biscuits available 18.45. All D1090 Rotarians welcome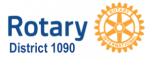 Sat 16/05/2020 -
District 1090 Assembly
At the Christchurch Centre in Henley, Saturday 16th May 2020 from 8.45 until 14.00
more