Future events in Rotary District 1090
completed events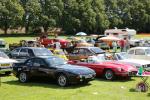 Mon 26/08/2019 -
2019 Cowley Classic Car Show
Oxford Isis - Over 250 vehicles on display plus a host of attractions to make this a fun family day out. This year we celebrate the 60th anniversary of the Mini.
more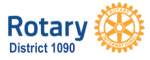 Thu 05/09/2019 -
First District Council Meeting 2019-20
Benson Village Hall, Wallingford OX10 6LZ - Tea/Coffee/Biscuits available 18.45. All D1090 Rotarians welcome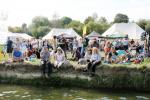 Sat 07/09/2019 -
Cookham Regatta
Marlow Thames - Our annual fund-raising event on the banks of the River Thames
more
Fri 20/09/2019 -
A Pirates' Evening
High Wycombe - A joint Rotary and BARTS promoted event aboard the pirate ship Caledonian (aka Adams Park) raising funds for an MRI scanner at Wycombe Hospital. Tickets are £40 per person.
more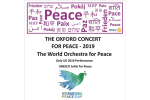 Sat 21/09/2019 -
The Oxford Concert for Peace with the World Orchestra for Peace
The World Orchestra for Peace playing at the Sheldonian Theatre in Oxford, their only UK 2019 performance
more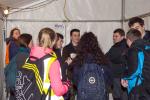 Sat 19/10/2019 -
Moonraker
Langley & Iver - 19th October 2019 Night time adventure Moonraker" is a well-established night-time orienteering event which will give you an opportunity to take part in an activity which would also enable you to raise money for charity or sponsored activities. You need
more
Sun 20/10/2019 -
Rotary Blenheim 2019 10K & 5K Races
Woodstock & Kidlington - ********** WOODSTOCK & KIDLINGTON ROTARY CLUB HAS CLOSED ********** Oxford ISIS Rotary club are running the 2019 event. For registration details click link below.
more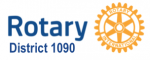 Thu 24/10/2019 -
2nd District Executive Meeting
18.30 for 19.00 at Badgemore Park Golf Club, Henley-on-Thames, RG9 4NR

Sat 02/11/2019 -
Fireworks in South Parks
Oxford Isis - Club volunteers assist Round Table in setting up and running the annual firework event in South Parks
more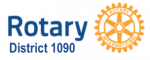 Wed 27/11/2019 -
Second District Council Meeting 2019-20
Christ Church Centre, Henley-on-Thames, RG9 1AG, Wednesday 27th November 2019 - Tea/Coffee/Biscuits available 18.45. All D1090 Rotarians welcome
Sat 14/12/2019 -
District Christmas Celebration
Douai Abbey, Upper Woolhampton, RG7 5TQ 2pm
more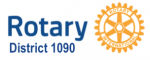 Sat 08/02/2020 -
District Officers Training Seminar
The Training Seminar for the incoming District Officers at the Christchurch Centre in Henley on Saturday 8th February 2020 from 9.00 until 13.30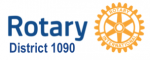 Sun 23/02/2020 -
Paul Harris Fellows Lunch
Calcot Hotel, Bath Road, Reading, 12.30 for 13.00. Cost £25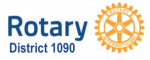 Thu 27/02/2020 -
3rd District Executive Meeting
18.30 for 19.00 at Badgemore Park Golf Club, Henley-on-Thames, RG9 4NR

Fri 13/03/2020 -
District Conference
Friday 13th March 2020 through to Sunday 15th March 2020 Newbury Racecourse, RG14 7PN
more
Sat 21/03/2020 -
Incoming Presidents Training - PETS 2
The second Training morning for the incoming Presidents of the Clubs in District 1090 at the Christchurch Centre in Henley from 9.00 until 13.30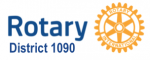 Tue 24/03/2020 -
Third District Council meeting
Christ Church Centre, Henley-on-Thames, RG9 1AG, Tuesday 24th March 2020 - Tea/Coffee/Biscuits available 18.45. All D1090 Rotarians welcome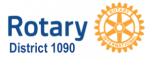 Sat 16/05/2020 -
District 1090 Assembly
At the Christchurch Centre in Henley, Saturday 16th May 2020 from 8.45 until 14.00
more