Future events in Rotary District 1090
completed events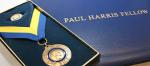 Sun 24/02/2019 -
Paul Harris Fellows' Lunch
The annual lunch for Paul Harris Fellows and their partners, will be held at Principal Oxford Spires hotel. Clubs please advise non-Rotarians with PHF awards.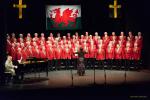 Sat 02/03/2019 -
South Wales Male Choir Concert
Newbury - The South Wales Male Choir - Côr Meibion De Cymru 7pm Saturday 2nd March 2019 at St Nicolas Church, Newbury. Tickets on sale at the Corn Exchange
more
Thu 07/03/2019 -
Youth Speaks Zone Final
Thursday, 7th March 2019: 6.10pm. The Oakwood Centre, Headley Road, Woodley RG5 4JZ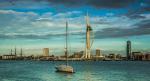 Fri 08/03/2019 -
Be the Inspiration: District Conference 2019 in Portsmouth
Come and discover the delights of this historic town with its rich maritime heritage, literary associations and re-emergence as a vibrant modern cultural centre. Be inspired by great speakers, enjoy sharing successful projects and building new friendships
more
Sat 16/03/2019 -
Young Chef: Regional Final
Saturday 16th March 2019 at Orpington College
Sun 17/03/2019 -
Young Musician: District Final
Sunday, 17th March 2019: Joseph's College, Upper Redlands Road, Reading RG1 5JT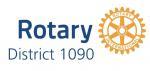 Tue 26/03/2019 -
Third District Council Meeting, 26th March 2019
Christ Church Centre, Henley on Thames. 19:30 - Tea/Coffee/Biscuits available from 18:45. All D1090 Rotarians welcome.
Thu 28/03/2019 -
Youth Speaks: District Final
Thursday, 28th March 2019: 6.30pm for 7pm start. Great Marlow School Bobmore Lane, Marlow SL7 1JE
Sun 07/04/2019 -
Youth Speaks: Regional Final
Sunday, 7th April 2019: 1.30pm for 2pm start. Great Marlow School, Bobmore Lane, Marlow SL7 1JE
Sun 28/04/2019 -
Duck Race
Faringdon & District - This Annual event is held at Millets Farm on the river Ock, which is beyond the small animals area. Tickets will be on sale most April weekends at Millets farm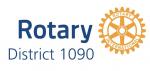 Sat 04/05/2019 -
District 1090 Assembly - NOTE CHANGE OF DATE
Christ Church Centre, Henley, Saturday 4th May. THE DATE HAS BEEN CHANGED BECAUSE RIBI ARE HOLDING THEIR NATIONAL CONFERENCE AND SHOWCASE 10th-12th MAY
more
Thu 09/05/2019 -
Charity Golf Day at Donnington Valley Golf Club
Newbury - In Aid of Parkinson's UK Newbury and District Branch and other local Rotary charities. Download entry form from here
Sun 12/05/2019 -
Rotary Community Annual Sponsored Walk
Newbury - Sunday 12th of May from 11 am till 12pm. Download Flyer from here
more
Wed 12/06/2019 -
12 JUNE: Rotary Kids Out
Haddenham and District - Fun day out for children at Booker Park School
more
Sun 30/06/2019 -
Buscot 5k & 10k run - courtesy of Lord Faringdon
Faringdon & District - A popular off road run in the magnificent grounds of Buscot house
Sat 03/08/2019 -
3 AUGUST: Charity Barn Dance and Hog Roast
Haddenham and District - Jubilation Dance Band, Bar and Raffle. Adults £15, Under 14's £6. Monks Risborough Football Field, Peters Lane
more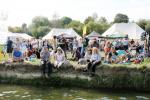 Sat 07/09/2019 -
Cookham Regatta
Marlow Thames - Our annual fund-raising event on the banks of the River Thames
more
Sat 14/12/2019 -
District Christmas Celebration
Douai Abbey, Upper Woolhampton, RG7 5TQ 2pm
more
Fri 06/03/2020 -
District Conference
Newbury Racecourse, RG14 7PN