Dovedale Dipper Entry Sunday 4th August 2019
Sun 5th August 2018 at 09.00 - 20.00
(sorry about the software glitch that refers to 2018!) Dovedale Dipper Entry 2019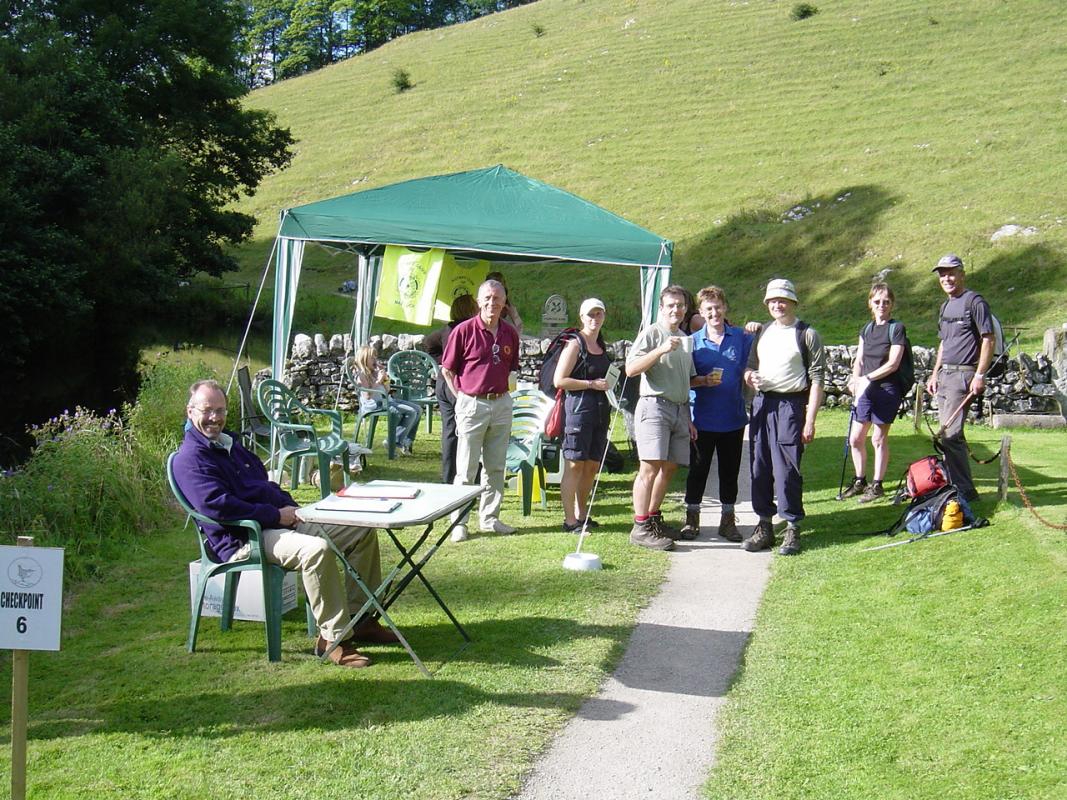 PLEASE NOTE THAT, TO REDUCE PLASTIC WASTE (AND EXPENSE), WE ASK COMPETITORS TO BRING THEIR OWN PLASTIC MUG FOR USE AT DRINK STATIONS.

The Dovedale Dipper in 2018 was, again, a great success, raising over £3,500 for the Skin Foundation. You can find full results for 2018 and prior years from the tab on the home page.
For 2019 the event will take place on Sunday, 4th August 2019.
The Dovedale Dipper, is a 26 mile circular run or walk, or shorter 15 mile run or ramble through the beautiful Derbyshire Peak District National Park. It attracts some 300-400 participants from all over the UK and further afield. Prizes are awarded to the fastest runners in the both the 26 and the 15 mile events. Refreshments, all included in the entry fee, are available at the checkpoints and after the event, hot food at Hartington Village Hall.
We accept entries on the day although it is a great help if people use the online booking service that greatly helps with our catering and organisation.
If you would like to take part there are two ways of entering.
The online entry link is:-
https://endurancecui.active.com/event-reg/select-r...
or

If you would rather enter by post then you can download an entry form and send it off by clicking on
Dovedale_Dipper_entry_form_and_details_1.doc

To read the conditions of entry click on
2019 Route descriptions may be downloaded by the links below
Challenge_Route_Description_2019.docx
DDD_Ramble_Route_Description_2019_final_1.doc

If you want to see the route of the 26 mile challenge event the link below is the courtesy or Richard Bouglas who has kindly made this available to participants
Strava: https://www.strava.com/activities/1120253439/shareable_images/map_based?hl=en-US&v=1502030448
For the 15 mile route see:-
https://my.viewranger.com/route/details/MjA2MDQ=