Big Book Quiz
On 25th Feb Rivington and Blackrod High school hosted a round of the "Big Book Quiz".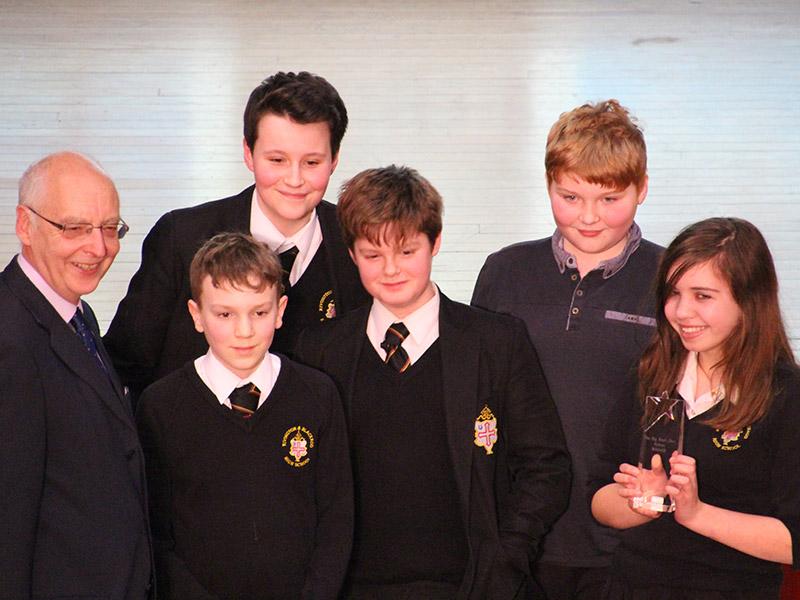 Show related pages
Twenty teams of year seven students from Ladybridge, St. Josephs and Rivington High Schools took part in the quiz based on four books which they had all read.
The event was highly entertaining and a great success. The winning three teams being presented with trophies and each member of the five strong team was presented with a book to carry on with their reading which had been donated by the Rotary Club of Horwich.