St. Georges road safety facility
Mon 23rd March 2015
Ryde Rotary Clubs Road safety facility at St. Georges School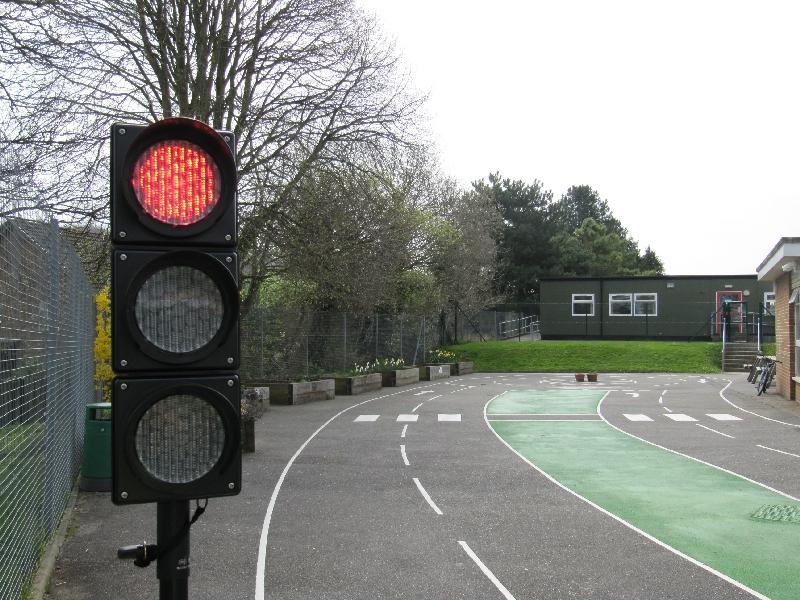 Having been involved with the setting up of a bike club at St. Georges School in 2011 Ryde Rotary Club were keen to help with its further development.
Head teacher Sue Holman was very keen to set up a road safety facility aimed particularly at student cyclists.
Ryde Rotary Club provided funds and set about trying to organise the laying of the road layout. Thanks to Tyler Frankling and his team at Crown Park Builders and Williams Associates the present road layout was laid.
After considerable searching Lydia Luo of Sinowatcher (China) was eventually contacted and quickly embraced the needs of the project and was able to waive minimum order and price considerations supplying two traffic light modules which with the tremendous help of a local expert were assembled and fitted into the portable sets that are to be used in the training.
Many thanks go to all those who helped bring the project to this point.
Ryde Rotary Club intend to continue to be involved as required to help in the training and further development of the facility.
There are two sets of photographs, the first are of the white lining taking place: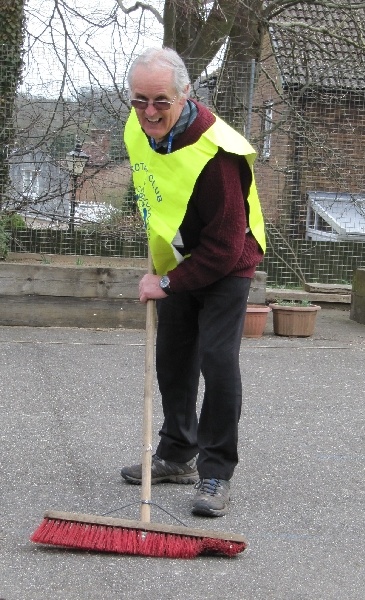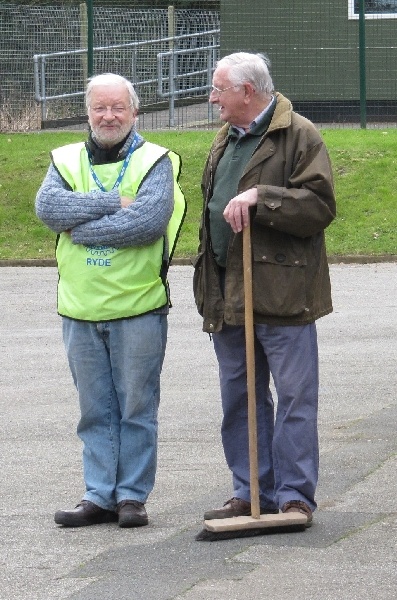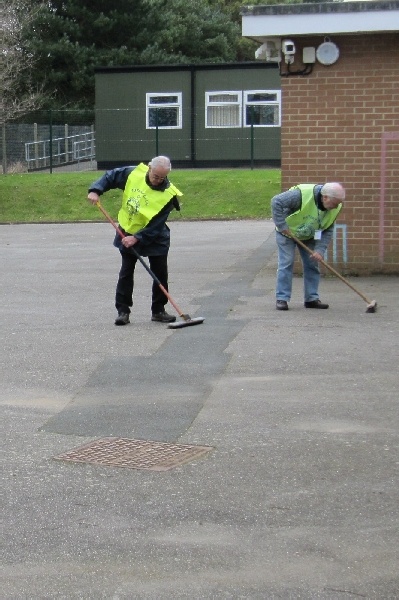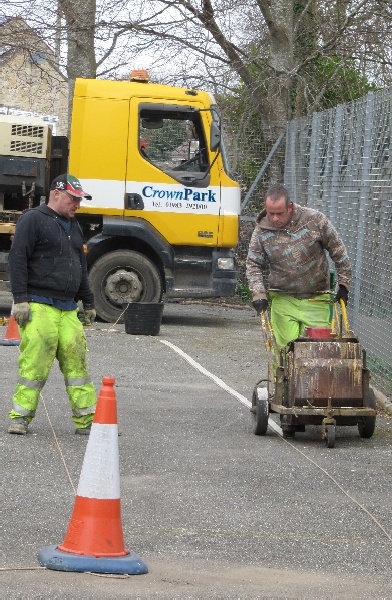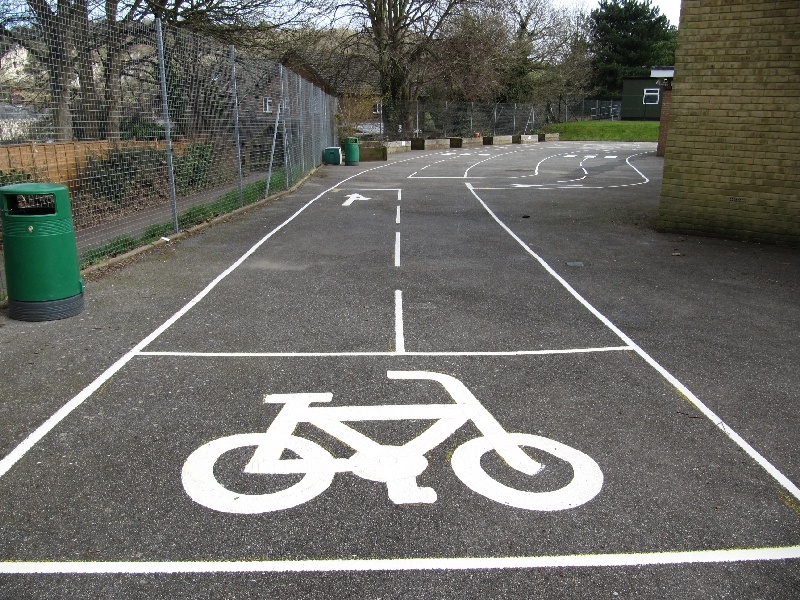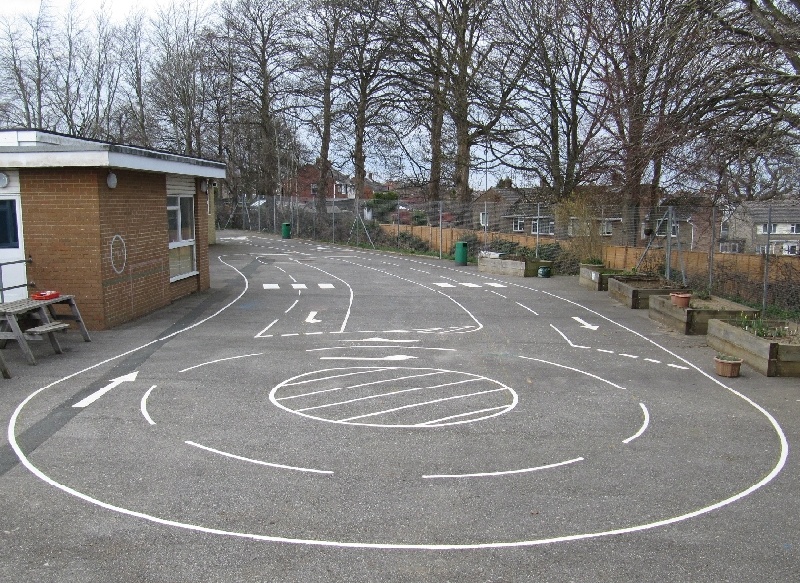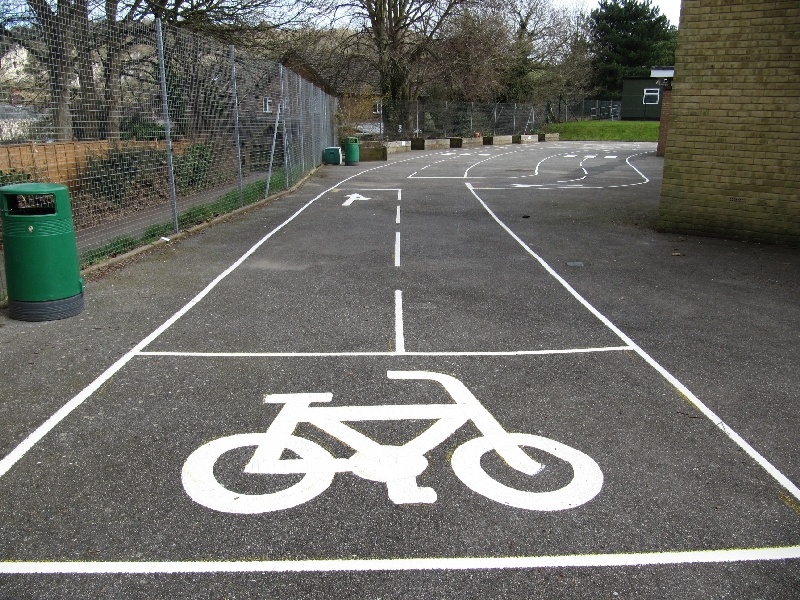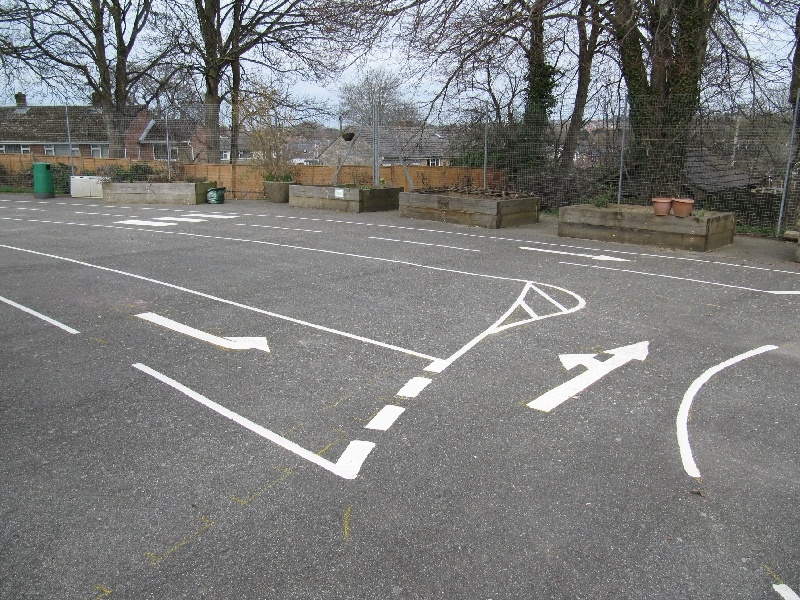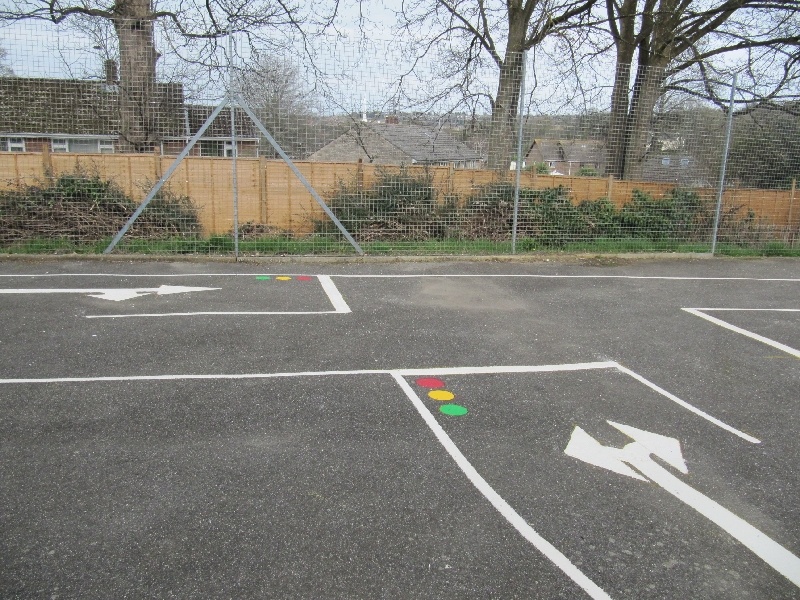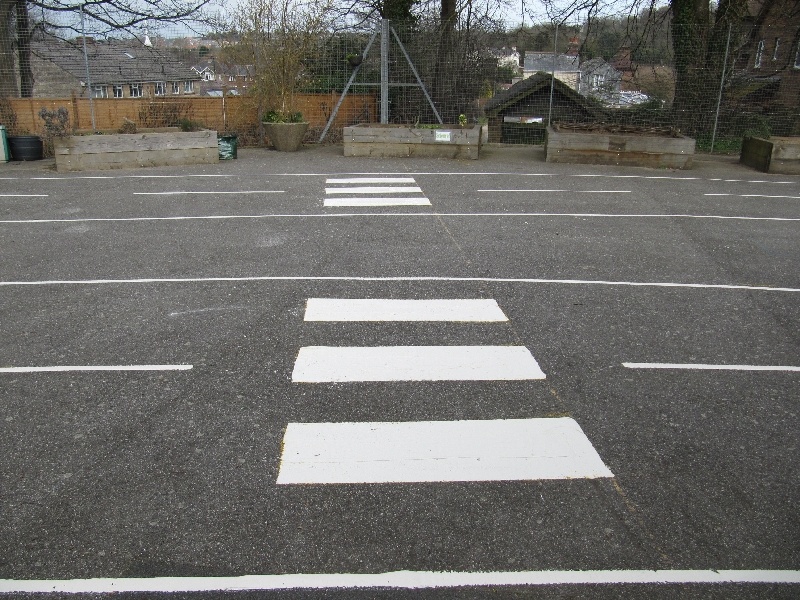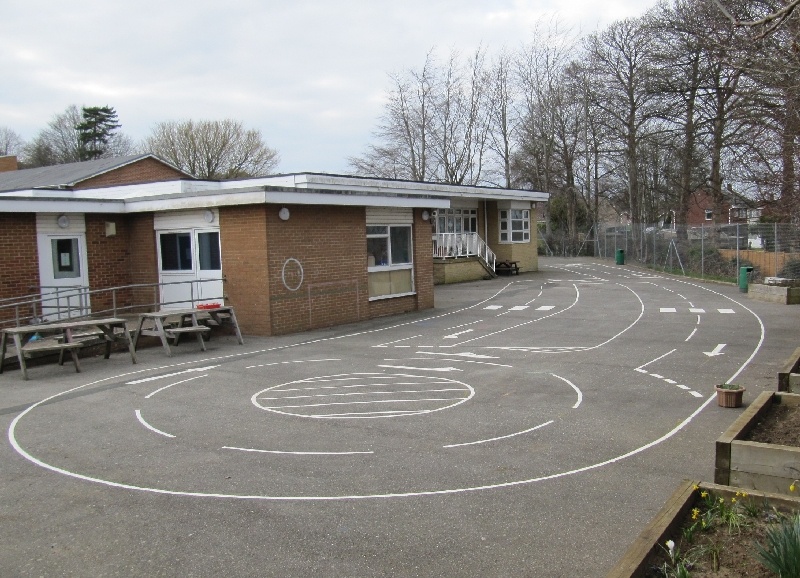 And the second are of the opening of the facility: