Rotary's Santa special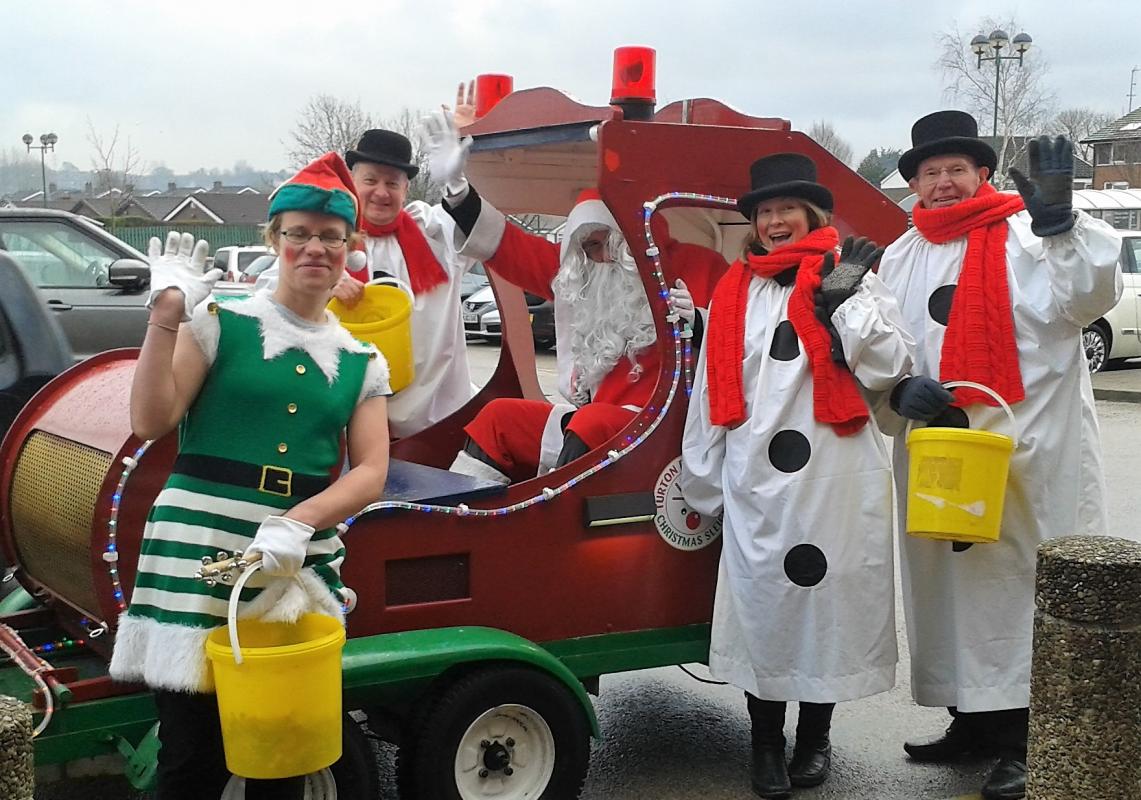 Sleigh set to bring Christmas cheer
TURTON Rotary Club's Christmas sleigh will be out and about North Bolton bringing Christmas cheer to children and adults alike.
Santa and his snowmen will once again tour the streets raising money for charity and kick off with a busy day on Friday November 30 when they will be at the Co-op store at Bromley Cross during the day and at Edgworth in the evening for the Christmas tree lights switch on.
President Alan Smith is hoping for another bumper year.
" He said: "The sleigh is always popular as much with adults as the children. Our members will once again be on the streets and at local supermarkets raising money.
"The club's Christmas Sleigh Appeal has been in operation for many years, and we are very proud of the fact that more than £280,000 has been raised in that time and we are hoping for another successful year.
"We must also thank RRG Bolton Toyota for the loan of their liveried car, plus local supermarkets Asda, Morrisons, Sainsbury's and the Co-op for allowing us to collect outside their stores."
When Santa and his sleigh will be in your area
Friday November 30 - CO OP Bromley Cross 10am to 5.30pm
Friday November 30 - Chapeltown Church tree lighting and The Barlow, Edgworth from 6.30pm approx.
Saturday December 1 - Morrisons Harwood 10am to 6pm
Sunday December 2- Sainsburys Bromley Cross 10am to 4pm
Monday December 3 - Egerton Area, Delph Brook Way Area, Briggs Fold Road Area 5.30pm to 8pm
Tuesday December 4 - Oldhams Estate Area 5.30pm to 8pm
Wednesday December 5 - Templecombe Drive Area 5.30pm to 8pm
Saturday December 8 - Asda Astley Bridge 10am to 6pm
Sunday December 9 - Morrisons Harwood 11am to 4.30pm
Monday December 10 - Hall 'ith Wood Estate Area 5.30pm to 8pm
Tuesday December 11 - Turton Heights, Seymour Drive Area 5.30pm to 8pm
Wednesday December 12 - Hough Fold Way, Bradshaw Hall Drive, Lea Gate Areas 5.30pm to 8pm
Saturday December 15 - Morrisons Harwood 10am to 6pm
Sunday December 16 - Asda Astley Bridge 10am to 4pm
Monday December- 17 Smith Lane Area, Hospital Road Area Bromley Cross 5.30pm to 8pm
Tuesday December- 18 Holden Avenue Area Sharples 5.30pm to 8pm
Saturday December 22 - Morrisons Harwood 10am to 6pm
Sunday December 23 - Asda Astley Bridge 10am to 6pm
(All times are approximate and can be subject to change)