Social
We have a lively programme of activities for members and partners.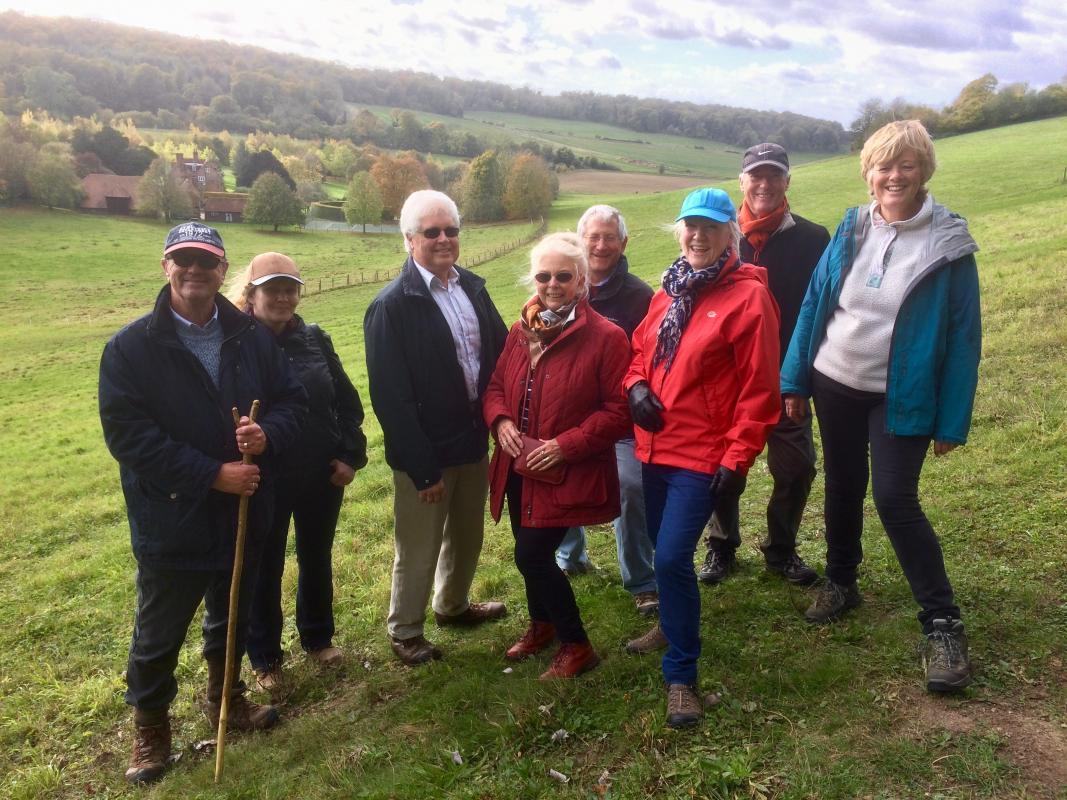 We arrange many social events beyond the normal Thursday meetings. Check the upcoming programme of events in our calendar. There are some regular favourites and some special events.
With partners & guests:
Walk & Sunday lunch - a firm favourite
Surprise Dining - You'll only know who is hosting in advance. Bring a starter, dessert or wine.
Theatre trips and concerts
Members events:
OFFAL lunches - "Old Farts Feeding at Lunchtime" - yes, its a lunch event.
Future Social Events 2017/2018
Walk 22/10/2017

A select band of Rotarians ventured out into the Chilterns the day after Storm Brian to blow away the cobwebs, and enjoy a walk around the Checkendon countryside, rounded off with an excellent pub lunch at the Highwayman, Exlade Street.
---
| | | | |
| --- | --- | --- | --- |
| Event | Timing | Organiser | |
| Rotary Walks | October | Peter Cole | 22/10/2017 |
| Rotary Walks | November | Peter Mason | TBC |
| Surprise Dining | Through the year | Peter Mason | All hosts have now been told who their guests are for the whole year and asked to issue invitations. |
| Social Visit | 6th October | Peter Mason | Guided Walk around Reading. Supper in London Street Brasserie. Sold Out. |
| OFFAL | Through the year | Fred McCrindle | |
| District Darts | Through the year | Paul Beebee | 9 volunteers from RCRA |
| Rotary Weekend Away | April 18? | Peter Mason | Bath? |
| Day at the Races | Early 2018 | Sam Sale | |