Rotary Shoebox Scheme
Bumper year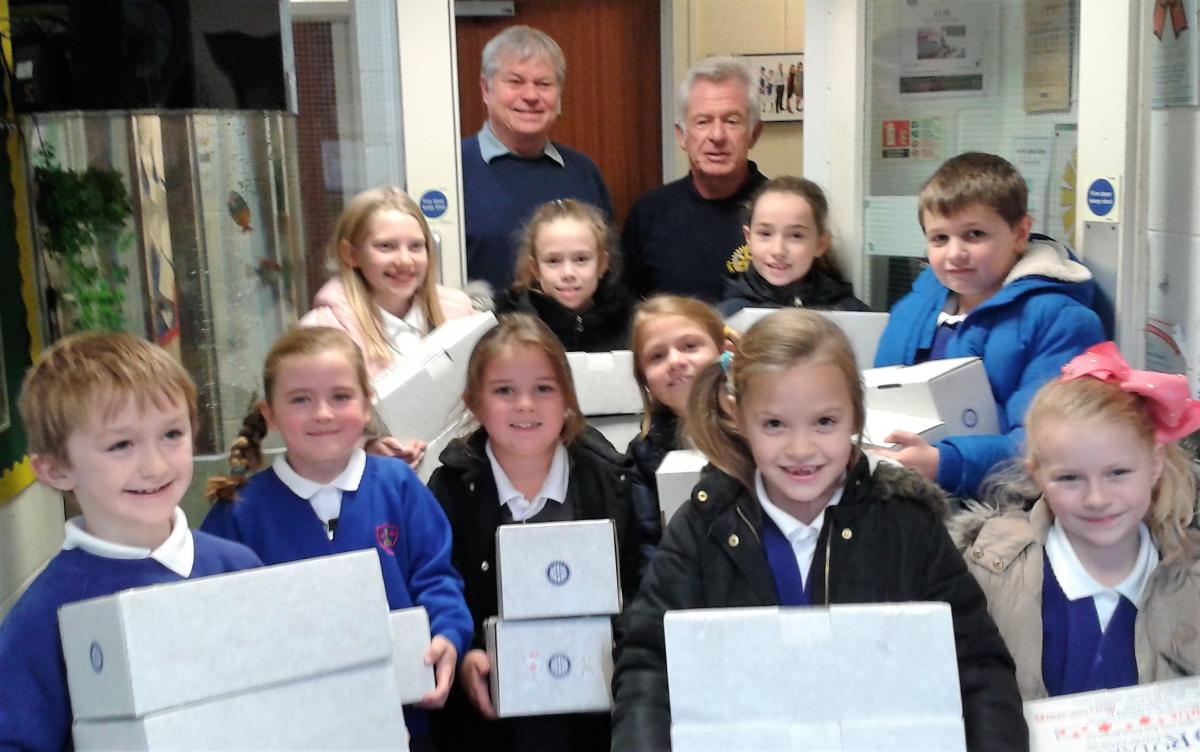 Pupils from Walmesley Primary School, Bromley Cross gave Rotarians Alan Smith (back left) and David Magilton, a helping hand to load the shoeboxes into the van.
Local children are happy to help
Six local schools helped Turton Rotary Club to another successful year with their shoebox scheme.
Pupils from the schools are asked to fill boxes with items which will go to deprived children in eastern Europe in time for Christmas.
Last year six schools took part and returned a bumper 320 boxes. The schools involved were St Brendans Harwood, Eagley Infants, St Johns Bromley Cross, St Columbas Tonge Moor, Walmesley and Egerton Primary Schools.
David Magilton, chairman of Turton Rotary's International Committee, said: "We had another a terrific response from the children and the schools. They love helping to give deprived children something to open at Christmas.
"Many of the boxes were decorated with good wishes from the children and I am sure they will be well received by their counterparts, who for many, it will be their only present this Christmas."