Meetings and Speakers
The club meets each Friday lunchtime and up to twice each month members and guests enjoy a talk by a speaker. Talks cover a wide range of subjects with most being community focussed. Others may cover a speaker's special interests.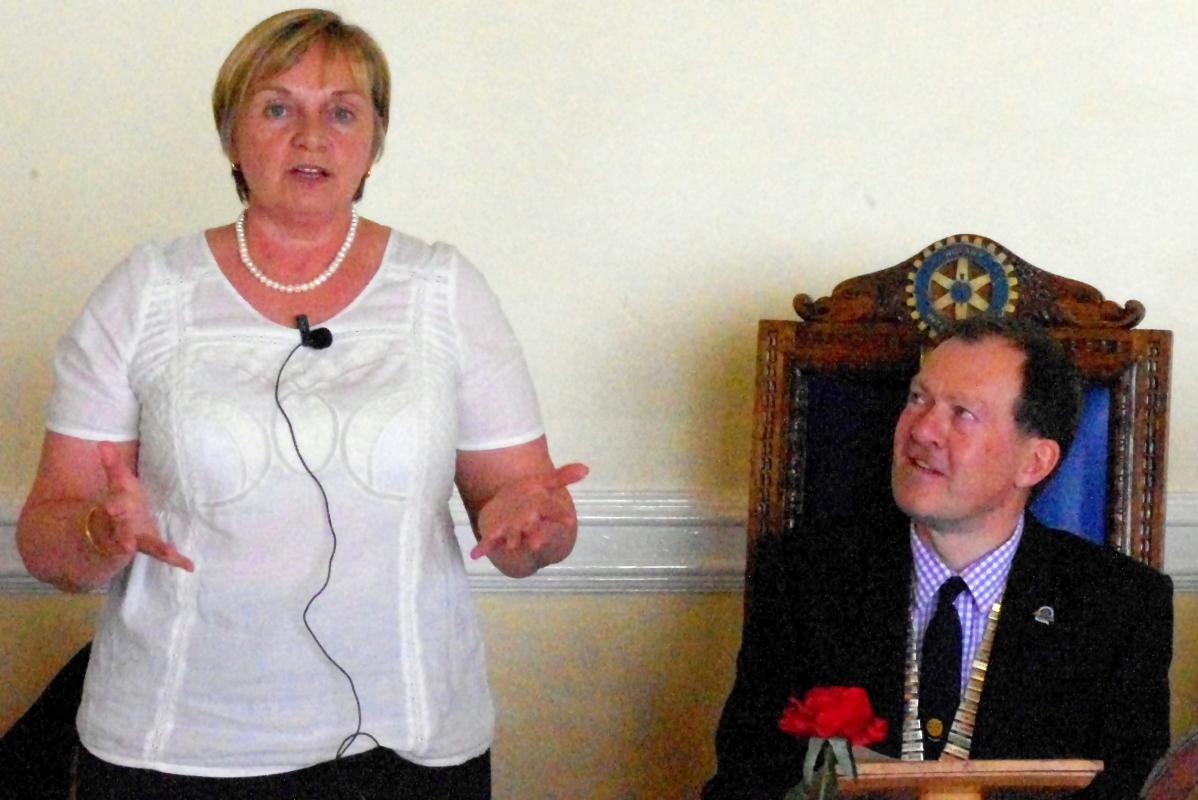 Our lunchtime meetings are open to visitors by prior notice and we particularly encourage guests to attend our speaker meetings as outlined on the forthcoming calendar.
Once an month the club holds a Business meeting during lunch at which our Commiittee Chairs report on the planning and progress of their committee's work.
For any information or if you wish to attend, contact our Club Secretary at least 24 hours before the meeting:
Club Secretary Des Hosken T. 01736 798408 or 07806 798408
Recent speakers have included:
Derek Thomas MP
Philip Rodda - Rodda's Creamery
Mike Temple - Mercy Ships
Jonathan Jones - Tregothnan Tea
Richard Thomas - Farmer
Ian Marsh - West Cornwall National Trust
David Walrond - Principal Truro and Penwith College
Keith Songhurst - Penzance Tennis Club Coach
Insp. Nick Clarke - Devon & Cornwall Police
Charlotte Somers - Hall for Cornwall
Tom Magill - General Manager of Cornish Pirates RFC
Simon Allison from the charity Sense (Caring for deaf blind people)
Jess Golding - Penzance B.I.D. Manager
Zoe Curnow – General Manager of the Minack Theatre
John Pollard - Leader of Cornwall Council
Dr Bob Dyke on the subject of Steam Cars
The Shackleton Experience - The Greatest Survival Story Ever Told
Tony Hogg - Devon & Cornwall Police Commissioner
Daphne Skinnard - BBC Radio Cornwall
Commander Blackmoor - Commanding Officer, Fixed Wing Aircraft at Culdrose
Anthony Power - Custodian of the Levant Mine
Hester Hunt – Penzance Town Clerk and Chanti from Vijayawada, India.
Martin Tucker – Principal at Penwith College