Bathavon at Bike Bath
Sun 3rd July 2016 at 09.00 - 17.00
Bike Bath is an annual cycling event in which supporters of Bathavon participate to raise funds for charity. The nominated charirty for this year is Bath Rugby Foundation.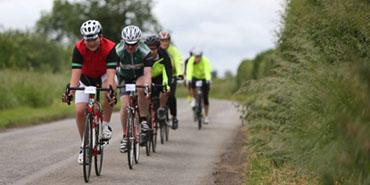 Bathavon Rotary is again asking cyclists to enter the annual BIKE BATH event to raise funds for our chosen charity. Last year, we had 24 cyclists and raised over £3,600 for our chosen charity.
In 2016, our chosen charity is Bath Rugby Foundation
The Foundation is a charity rooted in the community. It uses the power of sport to develop vulnerable people - to build their confidence and help them to live successful, happy and healthy lives. The Foundation helps people tackle challenges as wide ranging as unemployment and social isolation to weight loss and healthy eating. It currently works with 3,500 people in the local area.
Bike Bath is a well-organised and enjoyable event, with great routes and feed stations. There are three routes - of 25, 50 and 80 miles. Entry fees range from £20 - £33 (+6% booking fee). All information about the cycling can be found at www.bikebath.co.uk where you register online.
So first, please register to cycle, on www.bikebath.co.uk, recording your charity as 'Bathavon Rotary'. Once registered, please contact Bathavon Rotary to sign up and get sponsorship details. Our Cycling Contact is Val Mason at: val.mason99@icloud.com or on 07899 797450.
Sponsors will donate via you, our cyclists, either on sponsorship forms, email forms or on the cyclists' charitable-giving web pages.
We hope that cyclists, like you, can find lots of people to sponsor their ride.