Louis Munn DL, JP & Retired Strathclyde Police
Thu 10th November 2016 at 18.30 - 20.30
Ex-Chief Superintendent Munn will entertain the members with anecdotes from his years in the police service H&R: Peter Brown and Peter McCrossan VoT: Peter Cleland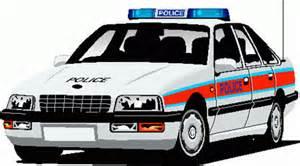 Our guest speaker at this week's meeting of the Rotary Club of Motherwell and Wishaw was Louis Munn who has been a resident of Lanarkshire all of his life and was educated at Garrowhill Primary and Uddingston Grammar Schools.
After six years in industry, Louis joined the then Lanarkshire Constabulary in 1974 and started as a beat constable in Hamilton. Under reorganisation he served with Strathclyde Police on uniform and CID duties in North Lanarkshire. When undertaking the duties of the press liaison officer, he was seconded to Dumfries and Galloway, to work on the Lockerbie disaster, and to Central Scotland at the time of the Dunblane massacre.
Louis was promoted to Chief Superintendent in April 1996, retiring in 2004 after working in this capacity in three areas. He holds the record of the longest serving Divisional Commander in the history of Strathclyde Police, a record which cannot be broken with the advent of Police Scotland. In 2011, he was appointed a Deputy Lord Lieutenant of Lanarkshire.
Louis regaled members with many tales from his thirty years as a policeman including a story of a Red Indian chief in Larkhall. He then answered a large number of questions put to him by the members.
The vote of thanks was given by Past President Peter Cleland who was one of Louis's sergeants when he was a constable.