Marita Nicol - Where Are They Now?
Thu 6th April 2017 at 18.30 - 20.30
A former Rylarian, sponsored by the Rotary Club of Bellshill, Marita will tell the members of her experiences since she participated in the Rotary event H&R: Jim Peat and Robert Liddle VoT: Bill McCallum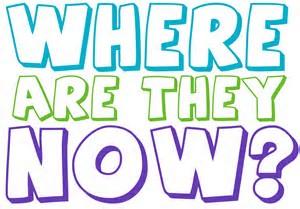 Our guest speaker at tonight's meeting of the Rotary Club of Motherwell and Wishaw was Marita Nicol who comes from New Stevenson.
Twenty-three years ago, Marita Dominici, as she was then, attended the Rotary Youth Leader Award (RYLA), an outward bound style course, held at Ardeonaig Adventure Centre which overlooks Loch Tay, near Killin.
Marita was nominated by her school, Taylor High, and she was one of eight candidates invited to attend a selection interview with members of the Bellshill Rotary Club, chaired by Bill Anderson, the then President. Marita remembered the interview very well and was delighted to hear that Bill was still on the go.
Whilst on the RYLA course Marita was impressed by, and thoroughly enjoyed, the various activities she participated in. As well as meeting lots of new friends, she was impressed with the work of the mentors who led the course. She felt that the course was the springboard for her ambitions in life, giving her the confidence to attempt anything.
Marita is convinced that the reference that Bill provided, which is still in her possession, was instrumental in her gaining a place at Murray House, Edinburgh where she studied to be a PE teacher. When, during her studies, she decided that teaching was not for her she was really disappointed.
Returning home, her thoughts turned to the mentors in RYLA and she felt that she could develop the expertise to turn her hand to something similar as a career. Enrolling at Strathclyde University, Marita graduated with a BA in Community Education and she is employed by North Lanarkshire Council as a Community Learning Officer, specialising in working with, and mentoring, disadvantaged youngsters in the 16 to 19 age range, a job which she loves.
Marita was a fantastic ambassador for the RYLA scheme.
Past President Bill McCallum gave the vote of thanks.
The winner of the weekly bonus ball was Peter Cleland.