Social Evening
Thu 8th June 2017 at 18.30 - 20.30
An opportunity for the members to enjoy an evening of fellowship together H&R: Jane Allan & John Robson VoT: David McLeod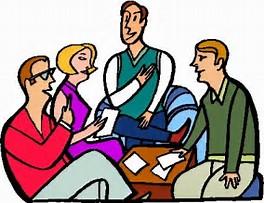 There was no speaker at tonight's meeting of the Rotary Club of Motherwell and Wishaw. Instead, after holding a ballot for this year's Summer Speaker Programme, S.V.P. Andrew handed over to J.V.P. Andrew. He began with a few brain-teasers to warm us up and then, inspired by today's General Election, we enjoyed a short quiz on fairly recent political history. The prize was awarded to the table led by P.P. Allan Scott.
David McLeod proposed the Vote of Thanks.
The winner of the Bonus Ball was Sandy Murray.