Club Handover Dinner (Partners' Evening)
Thu 29th June 2017 at 18.30 - 22.30
Pres. James Gibbons will hand over the responsibilities of the Club to P.E. Andrew Murray who will then induct other Office Bearers and convenors H&R: Jane Allan & John Robson VoT: P.E. Andrew Steven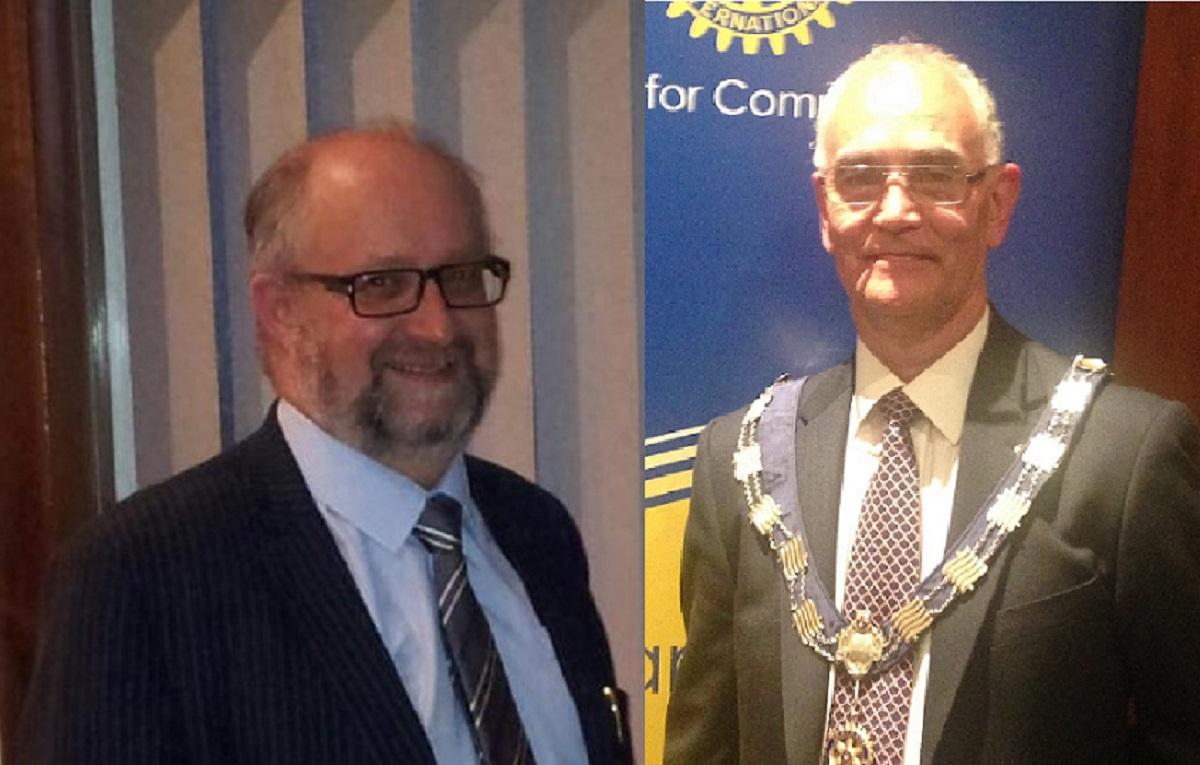 Tonight's meeting of the Rotary Club of Motherwell and Wishaw was our annual "Handover" dinner where the incoming President is presented with the chain of office.
Normally, the outgoing President chairs the handover and makes the presentation, but, unfortunately, due to a family bereavement, President James Gibbons was unable to attend. However, Past President Tom Agnew stepped in to fill the breech.
After explaining the circumstances to the company, Tom introduced President Margaret Keeper who brought greetings from the Inner Wheel Club of Motherwell and Wishaw.
After an excellent meal, served, very efficiently, by the staff of the Bentley Hotel, Tom gave President James' review of his year in office before installing our new President, Andrew Murray.
Andrew then set out his aims and objectives for the new session which starts, next Thursday, with an American themed buffet night. He then installed the new office bearers and convenors.
The entertainment for the evening was provided by Valerie Barr, a third year student at the Royal Conservatoire of Music in Glasgow, who specialises in the accordion. Valerie gave the members, and guests, an exceptional performance of five classical pieces not usually associated with the accordion and this was enjoyed by all.
Our new Club Secretary, John McGeary, proposed a comprehensive vote of thanks.
Bonus ball winner was Ronnie Moore.