Lend-with-Care
An outline of how 'Lend with Care' works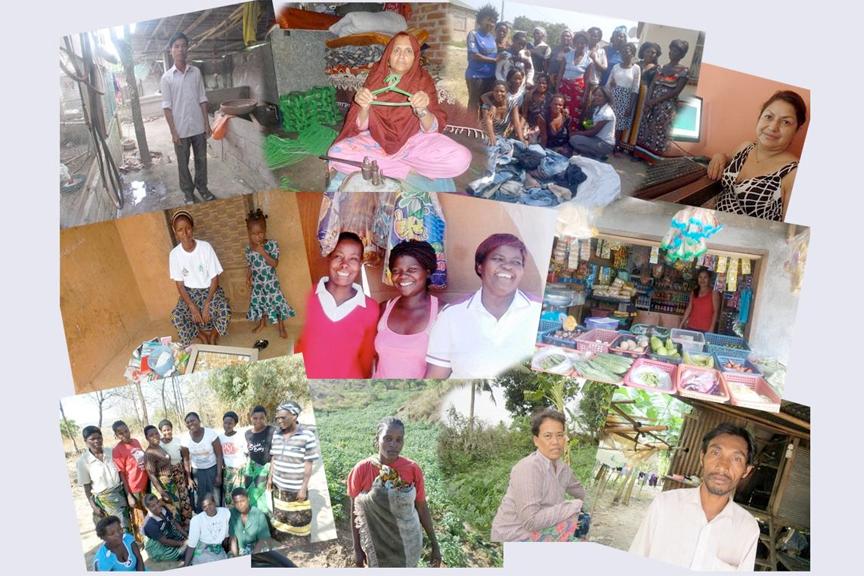 Lend with Care

We are committed to helping other less-fortunate people in poorer countries through this scheme. Lendwithcare brings together entrepreneurs in developing countries with people with the power to help them - people like us. Run by one of the world's leading aid and development organisations, Lendwithcare is a revolutionary way for us to help people in the developing world to transform their lives.
It starts with an idea - whether it's opening a market stall, or perhaps a small tailoring business, or diversifying the crops they grow, people across the developing world are bursting with business ideas – all they need is a helping hand to get started.
The entrepreneur requests a loan - entrepreneurs approach a local micro-finance institution (MFI) that is a Lendwithcare partner and, if their ideas show promise, they get the go-ahead for the loan they need to get their business going.
We lend to an entrepreneur - the MFI uploads the entrepreneur's profile to Lendwithcare. We can see these and can choose which promising business idea we'd like to support.
The entrepreneur's business grows - entrepreneur profiles are updated so we can see how their business is transforming their lives, and ...
Our loan is repaid - the entrepreneur pays back their loan in installments to the MFI, which transfers these repayments to our Lendwithcare account.
So far, we have made 57 loans, of which 36 have been fully repaid and the remaining 21 are still being repaid - there have been no defaults. A total of £2,760 has been lent to 275 entrepreneurs to support small businesses run by both men and women in Zambia, Malawi, Cambodia, Ecuador, Peru, Philippines, Pakistan, Benin, Zimbabwe, Vietnam and
the Palestinian Territories
. These loans have created 143 jobs and helped to support 656 family members. Regular repayments are being received from each of those we have supported.
Recent activity has included loans to a group in Zimbabwe running a shop, a baker in Peru, a farming group in Vietnam and a retail health operation in the Palestinian Territories.