Grants for Community Organisations - Apply online here
Inverness Loch Ness Rotary grant scheme Each month small charities, organisations and clubs in the Inverness area can bid for a grant of between £50 and £200 to benefit people in the Inverness area.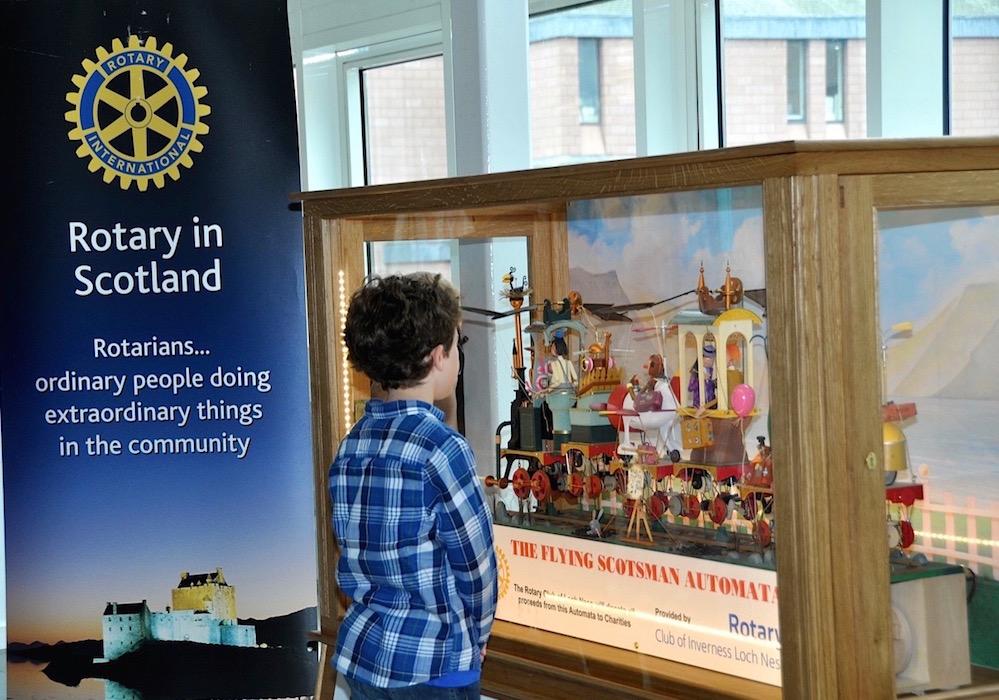 ---
Inverness Loch Ness Rotary Grant Scheme 2017 - Apply here
Local Grants: a grant of up to £200 is available each month, funded by the Automaton in the Eastgate Centre
The Rotary Club of Inverness Loch Ness offers monthly grants available to smaller charities, organisations and clubs in the Inverness area. Bids can be lodged for between £50 and £200. A total of £200 will be allocated each month.
The grant must be used to benefit people or communities in the Inverness area. The criteria used in making the awards will be:
• a clear benefit to people or communities
• the organization, club or charity must have longterm sustainability
• the grant will be used quickly rather than saved in the bank for future spending.
If a bid is not successful in a particular month it will be considered with other bids in subsequent months.
Awards 2016/17 so far:
St Joseph's Primary School Eco Group: for purchase of tools and plants to develop a garden in an urban Primary school.
Inverness Polish Association: grant for transport to Polish Wartime memorial service.
L'Arche workshop: we equipped a workshop with new tools for adults with learning disabilities.
Special Needs Action Project(SNAP): we funded a respite care outing for young people with significant learning needs.
Lead Scotland: we funded digital equipment for adult learners with a learning disability.
Highland Cycle Ability Centre: we provided cycle helmets for adults with a disability to enable them to cycle at Cantraybridge.
Shopmobility Inverness: we funded transport costs for volunteers.
Scottish Highlands and Moray Chinese Association: we funded transport to allow an inter-generational science trip to Glasgow.
Black Isle Carers: we granted funds to this organisation that supports vulnerable elderly people on the Black Isle.
Inverness Polish Association/SHIMCA. Transport to attend Inverness Tattoo at Fort George
To apply for a grant online, simply click on the link below which will open our simple application form. It's that easy!